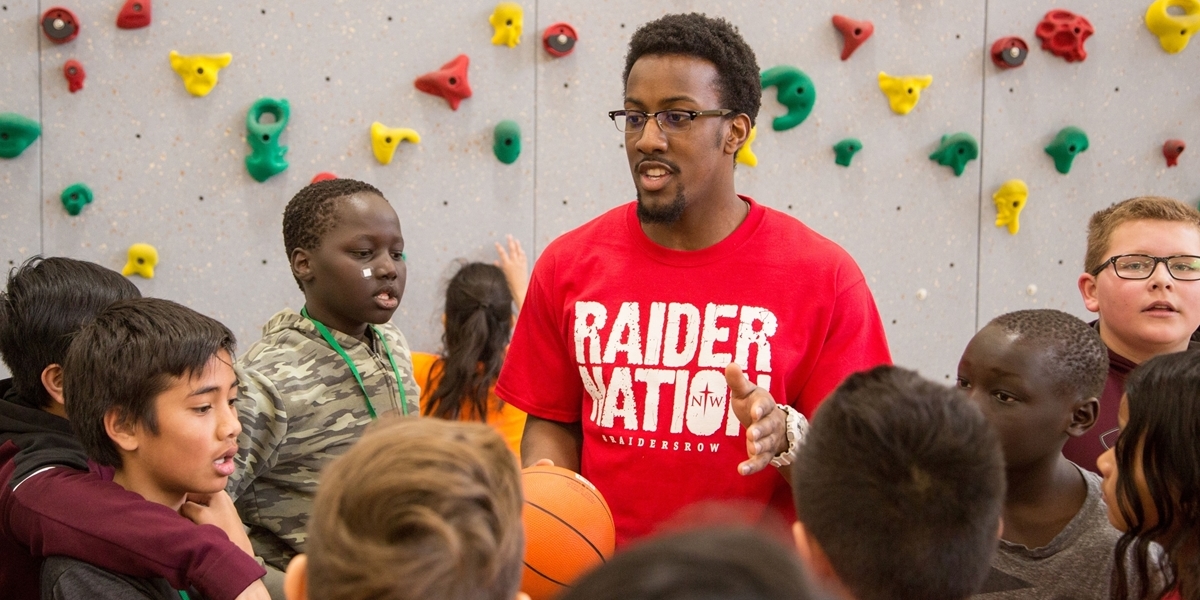 Athletic training program mission and learning goals
Mission
The Northwestern College Athletic Training Program is an accredited professional program engaging students in a Christian academic community to become a certified athletic trainer which empowers them to serve Christ through the prevention, recognition, rehabilitation, and care of injuries in the physically active.
Learning goals
As a product of the student learning goals from the kinesiology department, students will achieve the following upon completion of a bachelor's degree in athletic training.
Content knowledge

Demonstrate the knowledge of prevention, diagnosis, and intervention of emergency, acute, and chronic medical conditions involving impairment, functional limitations, and disabilities.
Demonstrate mastery of knowledge and skills outlined in the current edition of the Athletic Training Program Competencies published by the NATA (National Athletic Trainers' Association).

Communication

Demonstrate love and respect for all patients regardless of their culture, social status, or beliefs, while providing the best healthcare available.

Reflection & critical thinking

Be lifelong learners who critically examine the body of knowledge in athletic training and related fields, while using evidence-based practice as a foundation for providing quality healthcare.

Professional practice skills

Apply their classroom and clinical experiences into their future professional practice.

Professionalism and ethics

Incorporate their Christian faith into their professional and ethical practice as an athletic trainer.
Use their gifts as a healthcare professional to service God, humanity and creation.

Value physical activity and fitness

Counsel individuals and develop treatment plans that promote physical fitness and wellness for the whole individual.
Model physical fitness by living a healthy lifestyle in all aspects of life so that the best care can be given to others.