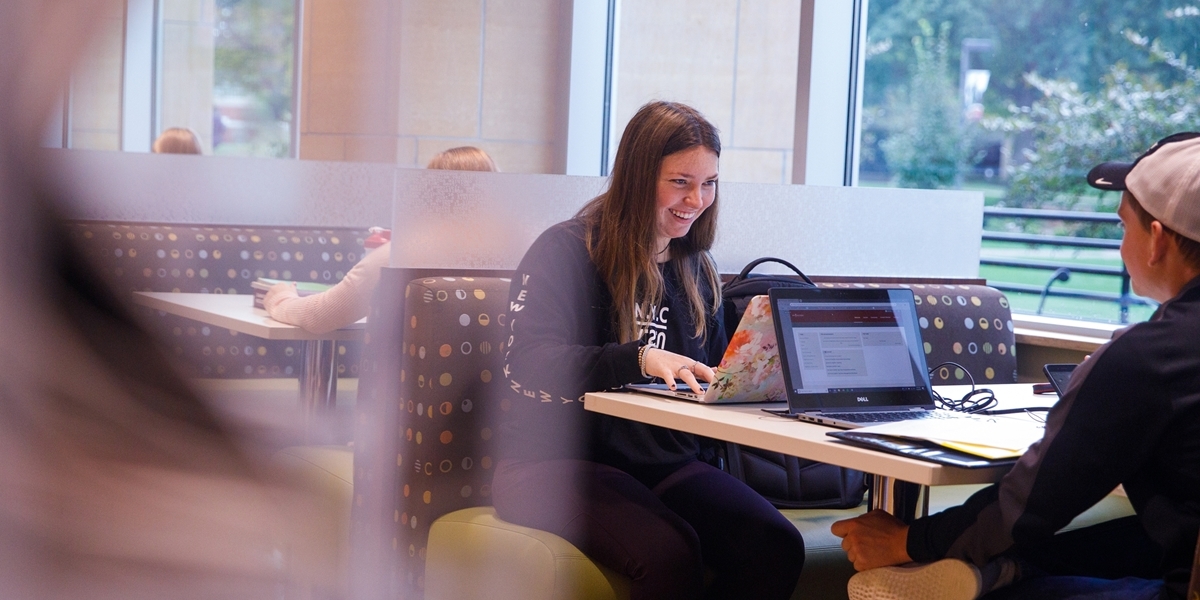 Scholarships
We want you to be a Raider. So we start with a guarantee that you'll receive at least $12,500 in Northwestern scholarships and grants. (That's $50,000 over 4 years!)
Academic scholarships
Our investment in you starts with a scholarship based on your high school GPA (or college if you're transferring to Northwestern). Enter your GPA (and test score if you have one) to see what academic scholarship you'll receive: 
---
ACT/SAT bonus
Send us your test scores. Outstanding scholars may be eligible for additional academic scholarships, including:
A bonus will added to your academic scholarship if your ACT/SAT equivalent is ≥ 25. Scores need to be submitted by Dec. 31.
An ACT/SAT score is required for Honors Program eligibility. Eligible students will receive an invitation to apply from our Honors Program directors. Students accepted into the the program are awarded a renewable $1,500 Honors Program Scholarship. Learn more about Northwestern's Honors Program.
---
Athletic and esport scholarships
Scholarships are available for eligible student-athletes in sports and esports. Start by letting us know if you're interested in playing for the Raiders so our coaches can contact you.
---
Performing arts scholarships
Scholarships are available for students who want to participate in music, theatre or worship arts.
Information and applications
---
Stand Out scholarships
Scholarships are available for eligible students with the potential to enrich our campus community through their academic, leadership or mission gifts. When you apply, tell us what you're involved in and why you want to be part of our Christian academic community, and it may lead to a scholarship that helps you stand out as a Raider!
---
More scholarship opportunities