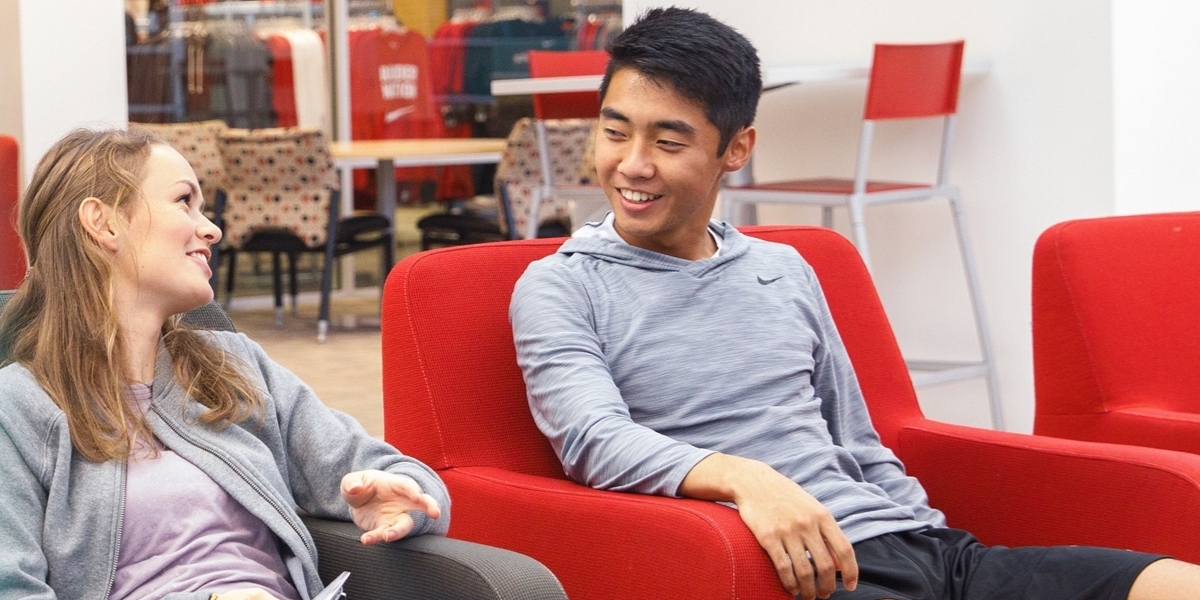 RED101 Days
You're invited! After you've been accepted for admission, join us for this exclusive event. You'll get an in-depth look at life in Raider Nation.
Your parents are invited too! As you spend your time exploring what it's like to be a Northwestern student, your parents are invited to attend sessions with staff from various campus offices to learn more about their role in supporting your transition to college.
Registration for RED101 Days will open in September.

2023-24 Dates
Nov. 12-13
Jan. 14-15
Feb. 18-19
April 7-8


RED101 Days schedule
SUNDAY
 
4:30 p.m.
Campus tours (optional, register in advance)
5:30 p.m.
Dinner in the cafeteria (optional, register in advance)
6:30 p.m.
Welcome
7 p.m.
For students: RED101 activity with NWC students
For parents: Q&A session with residence life, campus life, and financial aid staff
8:30 p.m.
Praise & Worship (optional for parents)
9:30 p.m.
Hang out with NWC students and stay overnight in the dorms
 
 
MONDAY
 
8:15 a.m.
Check-in and registration for Monday-only visitors
8:30 a.m.
Our Promise: Northwestern College Will Prepare You to Stand Out
9 a.m.
Options: Individual appointments and auditions (arranged in advance upon request), ID photos, foreign language placement indicator, career exploration, dorm tours, campus tours, and Orange City tours [see option details below]
10 a.m.
Academic meetings
10:40 a.m.
Student Experience Session
11:45 a.m.
Catered luncheon
1 to 3 p.m.
Optional individual appointments and auditions (arranged in advance upon request), campus tours, ID photos, foreign language placement indicator [see option details below]