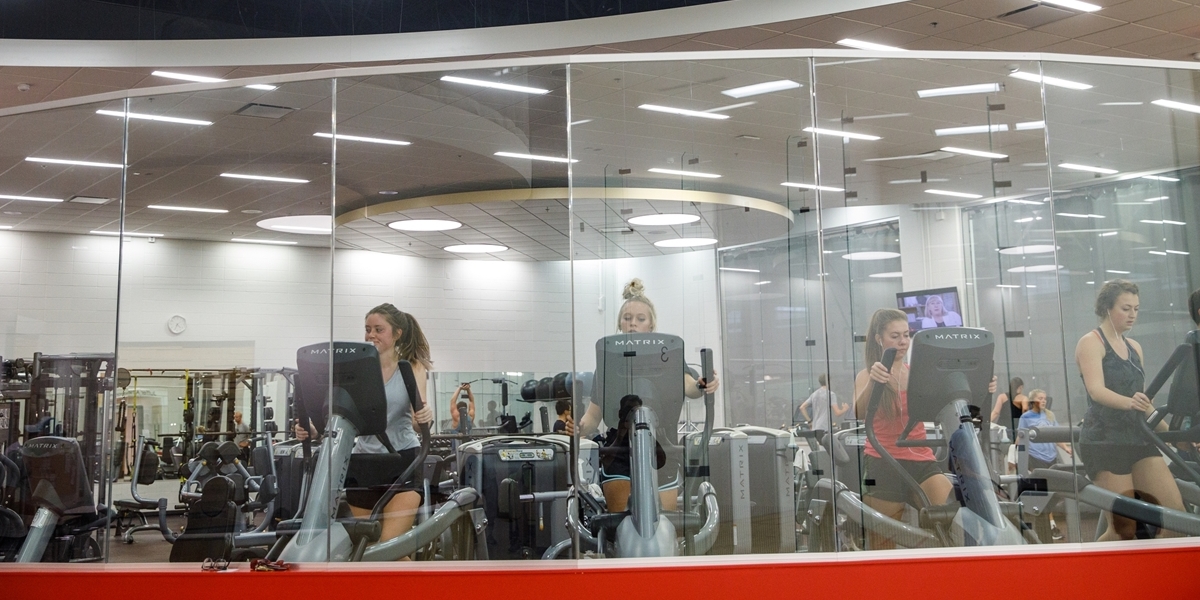 Kinesiology facilities
Human performance lab
Northwestern's state-of-the-art human performance lab includes a BodPod body composition tracking system, metabolic carts for measuring maximal oxygen uptake and resting metabolism measures, Velotron and Monarch cycle ergometers, 2-camera Dartfish system, and an Exertech underwater weighing tank. The lab, which is in the Rowenhorst Student Center, was new in 2014.
---
Athletic training clinic
Northwestern's on-campus allied healthcare facility provides medical services to patients who participate in intercollegiate athletics. The athletic training clinic also serves as one of the clinical education sites for athletic training majors.
---
Korver Athletic Performance Center
The 6,300-square-foot Korver Athletic Performance Center features state-of-the-art Sorinex weight equipment; an area for dynamic stretching, speed work and resistance training; a reinforced throw wall for use of weighted medicine balls; and a wall-mounted large-screen TV for athlete and kinesiology student education. Use of the center is supervised by certified strength and conditioning coaches.
---
DeWitt Fitness Center
Adjacent to both the student center and the athletic arena, the fitness center includes a four-court gymnasium with an indoor track, racquetball courts and exercise equipment.
---
Red Raider athletic facilities
Facilities for Red Raider athletes include:
Bultman Center for Intercollegiate Athletics
De Valois Stadium/Korver Field
Juffer Athletic Fieldhouse