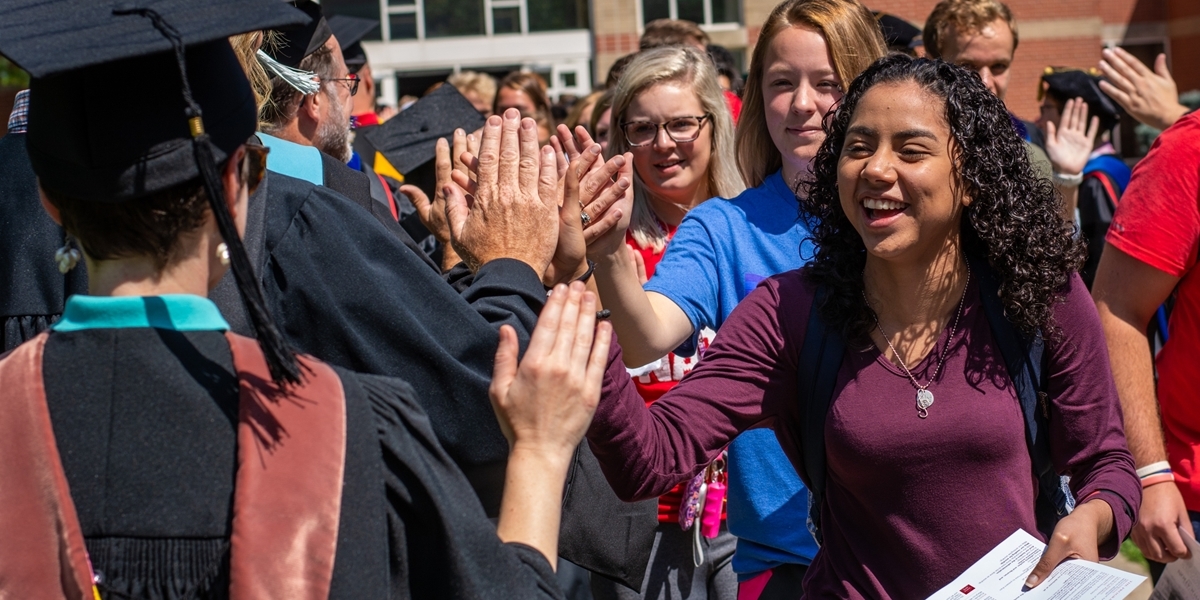 The best way to figure out how a college fits you is to visit. Our students say one of the best things about Northwestern—the feeling of community—is hard to explain to someone who hasn't experienced it. But you can get a taste by visiting campus. Meet our students and professors and talk to an admissions and financial aid counselor. Sit in on classes and spend the night in a residence hall.
Northwestern College has new measures in place to safeguard the health of our campus guests and community during in-person campus visits:
Visits will begin on the hour at 9, 10 and 11 a.m. and 1 and 2 p.m., with two families allowed to arrive each hour. An additional 12 noon arrival is available on Fridays.
If you are in a high-risk health category, please refrain from visiting at this time.
If you become ill in the days prior to your scheduled visit or do not feel well on your visit day, please call 712-707-7130 and we will help you reschedule your visit.
Visitors, faculty and staff must follow physical distancing guidelines while on campus.
Northwestern has hand-washing and sanitizing stations all around campus.
We encourage you to wear face coverings during your time on campus. We will provide disposable masks for all who need them.
Choose the type of visit that works best for you!
These specialty campus visit days are offered each year. Select the visit you're interested in for details.
Visit calendar
Wondering what's available in terms of visit options on a specific date that works with your schedule? Check out our handy  campus visit calendar.