Playwright to perform one-man show at NWC
Friday, January 10, 2014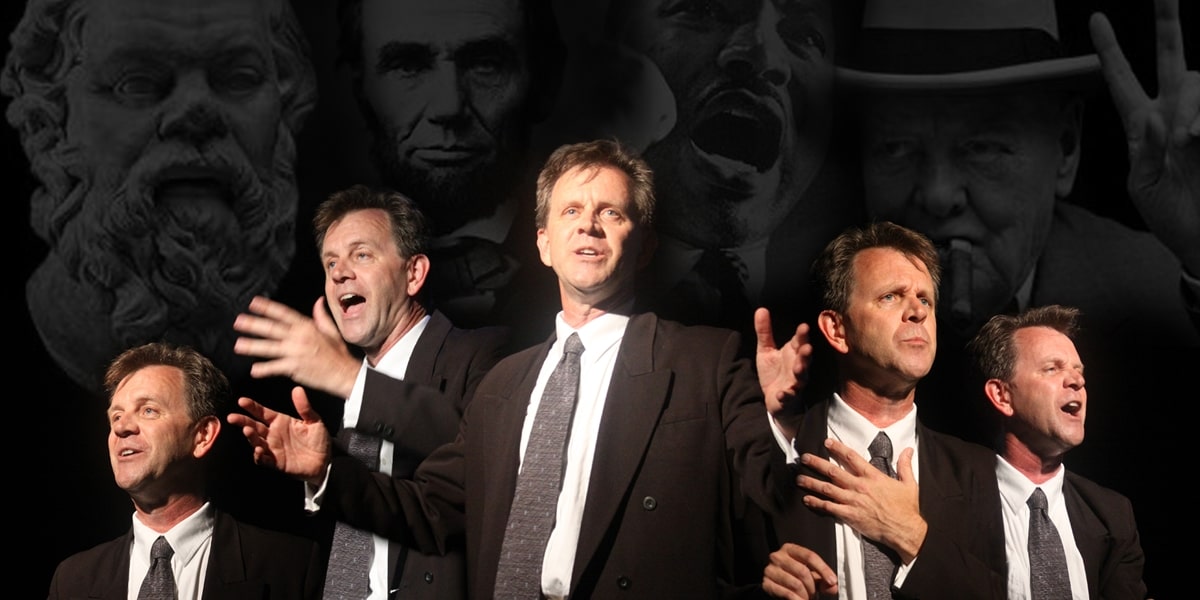 Acclaimed playwright and one-man show performer Timothy Mooney will perform "The Greatest Speech of All Time" in Northwestern College's Allen Theatre on Friday, Jan. 17, at 7 p.m. The one-hour performance is free and open to the public.
Mooney created the show by Googling "the greatest speech of all time" and scripting lines from the first nine search results into a single work of art. The performance includes Lincoln's "Gettysburg Address", FDR's Depression-era declaration that citizens have "nothing to fear but fear itself," and the last speech of Dr. Martin Luther King, Jr.
"The Greatest Speech of All Time" also includes oratory by Socrates, Mark Anthony, Frederick Douglass, Theodore Roosevelt and Winston Churchill.
Performed recently at the Kansas City Fringe Festival, "The Greatest Speech" was described as delightful, riveting and transporting by Kansas City area media.
Mooney is the author and star of numerous shows including "Molière than Thou" and "Lot o' Shakespeare." He also has written an acting textbook, "Acting at the Speed of Life."