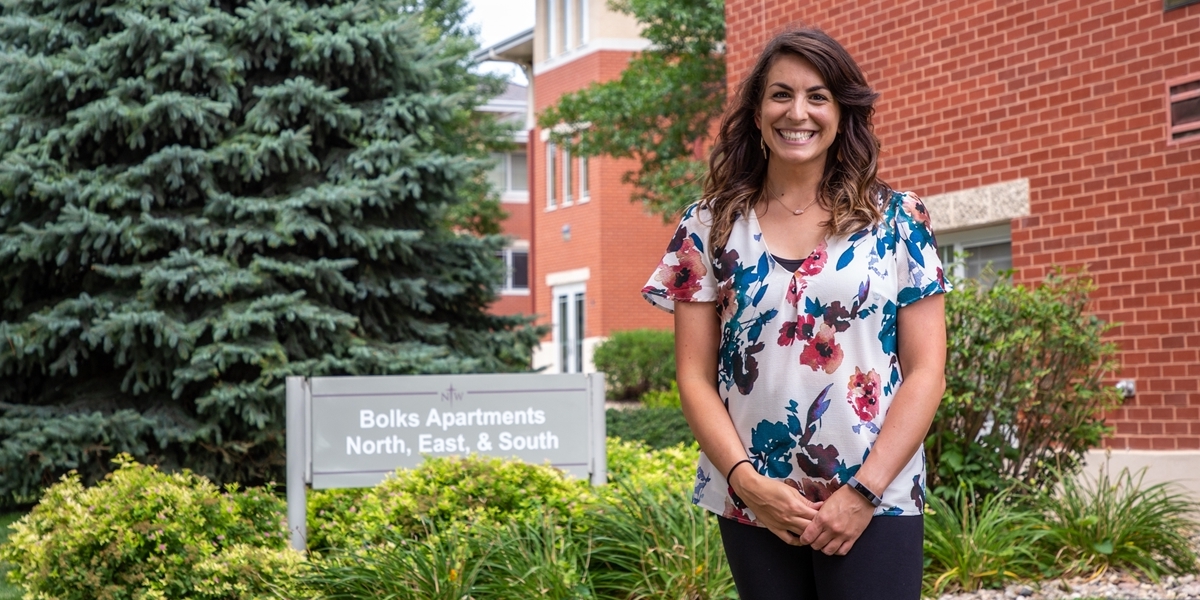 Lindsay Hubbell-Simmelink Resident Director of Campus Apartments
712-707-7221
lindsay.hubbell@nwciowa.edu
Hometown
Redlands, California
Education
B.A. in psychology from John Brown University and master's in higher education and student development from Taylor University
Residence life memory
My favorite residence hall event was Walker Wonderland—a giant residence hall Christmas decoration competition that always ended in Christmas wonderment and unexpected competition winners. Beyond that, though, my overall best memories include my close friends and some sort of mischievous and outlandish adventure that ended in laughter and ridiculous pictures.
Favorite caf' meal
You can't go wrong with meatloaf and Dutch carrots.
Best thing about NWC students
Not only are they welcoming, they're also kind and funny. They're sincere about deepening their convictions and broadening their sympathies.