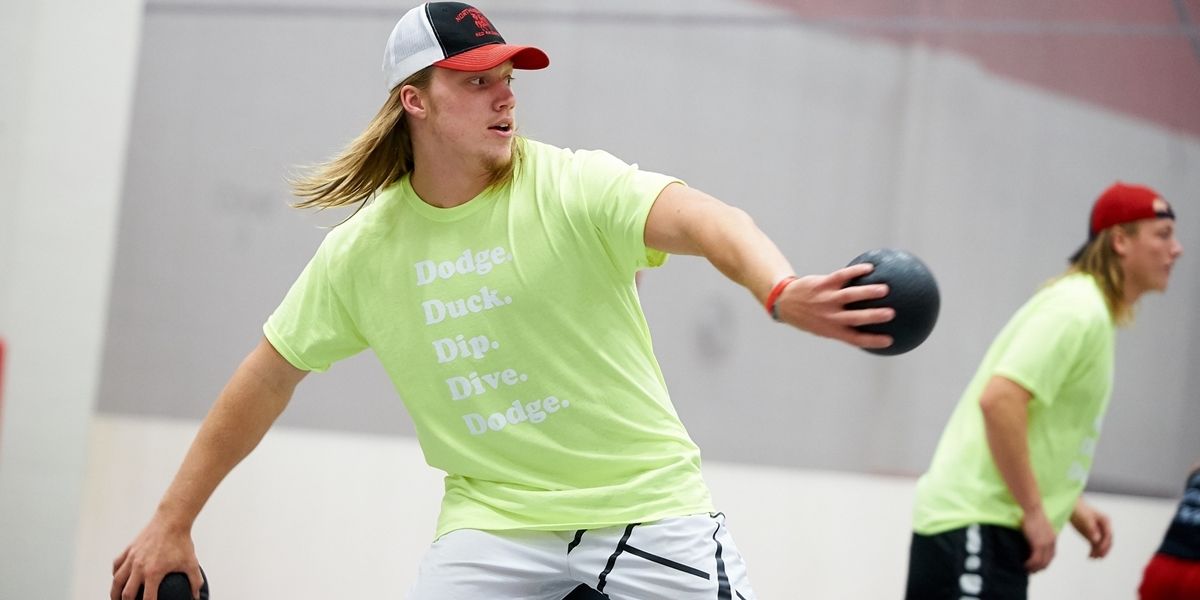 Activities and events
Nothing to do? Not true—not here. In the fall and spring, Frisbees and footballs fly and blankets with students (studying and sleeping) dot the campus quad. During the winter, students keep warm studying in a comfy corner of the learning commons, working out in the fitness center, or talking over coffee at the Hub. We're not a "suitcase college"; students stay on the weekends and say the spontaneity and randomness of their homemade (and inexpensive) fun makes unique memories.
Social calendar
Students say unplanned fun is some of the best, but they turn out big for planned events too. Northwestern's creative Student Activities Council fills the calendar with dances, concerts, open mic nights, and events like our own American Idol competition. Nationally known speakers visit to talk about hot topics, and student clubs host events like Night-in-a-Box to raise awareness for homelessness. And every week there are recitals, plays, art exhibitions and Raider sports—all just a walk away.
It's tradition
Some Northwestern student traditions—like fall semester's Clash of the Classes—have a history. Others—like Hospers Hall's cardboard and duct tape battle—are newer Northwestern bonding experiences. Other Northwestern traditions include:
Airband
The Club @ N-Dub
Coly Christmas Bash
Giant Beach Volleyball
NC/DC (our American Idol)
RUSH student dance exhibition
Wild West Shoot-out
Winter Formal