Northwestern online M.Ed. program ranked among top 100 by U.S. News
Wednesday, January 27, 2021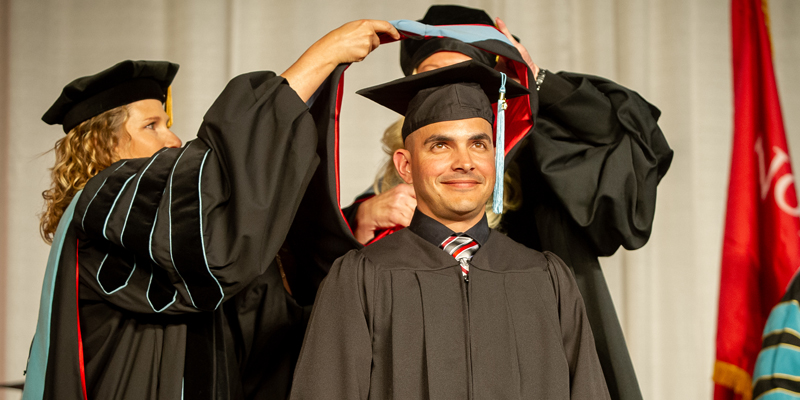 Northwestern College's Master of Education program is ranked 91st out of more than 300 schools in U.S. News & World Report's 2021 Best Online Programs ranking.
Only two Iowa schools have higher rankings than Northwestern's program, and only one Council for Christian Colleges & Universities program across the country is ranked higher.
"We are happy to see the U.S. News ranking reflect the affirmations we receive frequently from our students about the quality of our online programs," says Dr. Rebecca Hoey, dean of Northwestern College Graduate School and Adult Learning. "Northwestern places a high value on our students' experience online. We work hard to offer high quality, relevant programs taught by experienced and caring faculty, at an affordable price, in a flexible format for working adults. Moreover, we are committed to providing incomparable service and support to students through their programs, and it's great to see that data confirm our success in that endeavor."  
Northwestern offers the M.Ed. degree in eight tracks: early childhood, early childhood + endorsement, educational administration + K-12 principal endorsement, master teacher, special education, special education + endorsement, teacher leadership, and teaching history. Graduate-level endorsements and certificates are also available. Northwestern began offering online graduate programs in education in 2015 and now has 446 students enrolled.
The U.S. News rankings are based on data analyzing the programs' student engagement, services and technology, and faculty credential and training, as well as expert opinions.
Northwestern is also tied for 102nd in the online bachelor's degree program category out of more than 360 schools. Northwestern offers two degree-completion online programs: early childhood and RN to BSN.