Northwestern to host livestream of EntreLeadership conference
Thursday, October 5, 2017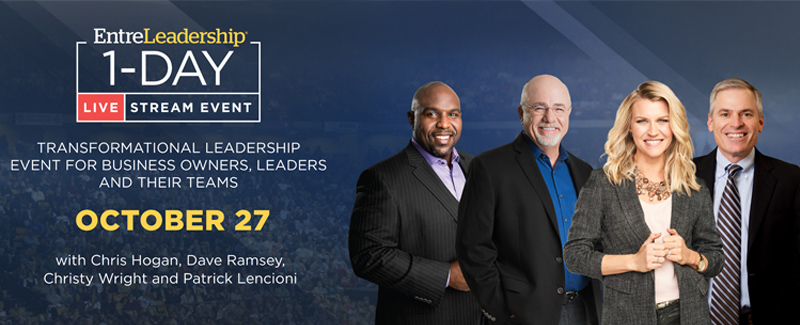 Northwestern College will serve as a livestream site for the EntreLeadership 1-Day conference featuring financial guru Dave Ramsey on Friday, Oct. 27. The event, from 8:30 a.m. to 4 p.m., will take place in Vermeer South in the DeWitt Center cafeteria.
Cost for the livestream, hosted by Northwestern's business department, is $10. An optional lunch in the cafeteria is $5. Register by Oct. 24 at https://online.nwciowa.edu/entreleadership/register.
EntreLeadership 1-Day, the largest leadership conference of the year put on by Ramsey Solutions, is focused on helping business and community leaders build a championship team. Goals include helping to transform people into leaders others will want to follow, who will inspire and motivate team members to work with unity and purpose, and who will create a culture where people love to work.
Dave Ramsey has written seven best-selling books, including "Financial Peace," "More Than Enough" and "The Total Money Makeover." He is also a radio show host heard by more than 13 million listeners each week. The speaker lineup also includes Patrick Lencioni, who has sold more than 5 million books about business management, including "The Five Dysfunctions of a Team"; Chris Hogan, author of "Retire Inspired: It's Not an Age; It's a Financial Number"; and Christy Wright, a certified business coach and author of "Business Boutique."