Northwestern College honors employees
Tuesday, May 9, 2017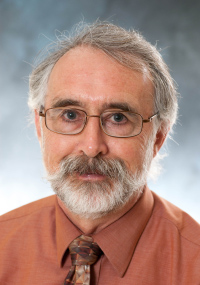 Northwestern College honored a number of employees at a banquet held on May 8. Among the numerous faculty and staff who were recognized for their years of service and accomplishments were two new retirees.
Dr. Eric Elder, professor of business and economics, is retiring after 32 years of service to the college. An accountant, Elder felt a sense of calling to become an economics professor at a Christian college. He earned a doctorate in agriculture economics from Washington State University and joined Northwestern's business department in 1985. During his time on the faculty, he taught 23 different courses, served as department chair and spent two years as interim academic dean. He received the college's Sears-Roebuck Foundation Teaching  Excellence and Campus Leadership Award in 1990 after being nominated by students who described him as kind, patient,  approachable and an excellent communicator.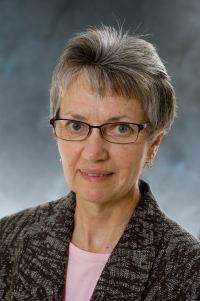 Dr. Jackie Smallbones, professor of religion and Christian education, is retiring after 22 years on Northwestern's faculty. Smallbones earned a master's degree in Christian education from Trinity Evangelical Divinity School and a doctorate in theology from the University of Durban-Westville. She taught courses in biblical studies, Christian education and spirituality, and has served as religion department chair and faculty president. She received Northwestern's Teaching Excellence Award in 1998, with students describing her teaching as transformative and giving them "a hunger for God," and she held the DeWitt Endowed Religion Professorship from 2005–10. Smallbones is also an ordained Reformed Church minister and has authored three books.
During the event, several faculty and staff members were commended for their years of service.
Duane Beeson, director of public relations, and Susan De Haan, lecturer in music, were recognized for 30 years of employment.
Four employees were honored for 25 years: Aletha Beeson, advancement event coordinator; Laura Heitritter, instructor in education; Harlan Jorgensen, director of computing services; and Dr. Jeff VanDerWerff, professor of American government and public policy.
Those honored for 20 years at Northwestern included: Rick Clark, instructor in Spanish; Glenda DeVries, maintenance office manager; Mary Oldenkamp, clerical assistant; and Kim Van Es, lecturer in English.
Those honored for 15 years of service were Mary Beltman, advancement support services assistant; Doug Beukelman, vice president for financial affairs; Herb Bruxvoort, lawn care assistant; Dr. Robert Hubbard, professor of theatre and director of Northwestern Core; Paul Kurtzleben, physical plant technician and electrician; Nancy Landhuis, program coordinator for career development and global education; Dan Robinson, associate director of computing services; Deb Sandbulte, director of human resources; Karen VanDerMaaten, faculty assistant and youth institute administrative assistant; Mike Wallinga, director of institutional research; and Dr. Dan Young, professor of political science.
Honored for 10 years of service were Dr. Karissa Carlson, associate professor of chemistry; Dr. Beverly Gibson, lecturer in music; Greta Grond, library director; Dr. Kevin McMahan, associate dean for intercultural development; Austin Nyhof, associate registrar; Heather Sas, library acquisitions and serials coordinator; and Dr. Michelle Van Wyhe, associate professor of nursing and nurse practitioner.
Awards for five years were presented to Sherie Blom, housekeeping assistant; John
Buntsma, security assistant; Ross Fernstrum, assistant director of admissions and assistant football coach; Mark Haselhoff, web development manager; Lori Hayungs, adjunct instructor in education; Dr. Sam Martin, assistant professor of English; Jenni Ochsner, lecturer in theatre and speech; Kyle Ochsner, exercise science instructor and head strength and conditioning coach; Gretchen Schuller, lecturer in nursing; Yun Shin, assistant professor of art; Catherine Van Der Weide, women's golf coach; and Marv Vander Veen, lawn care assistant.