NWC business prof and students present
Wednesday, April 29, 2015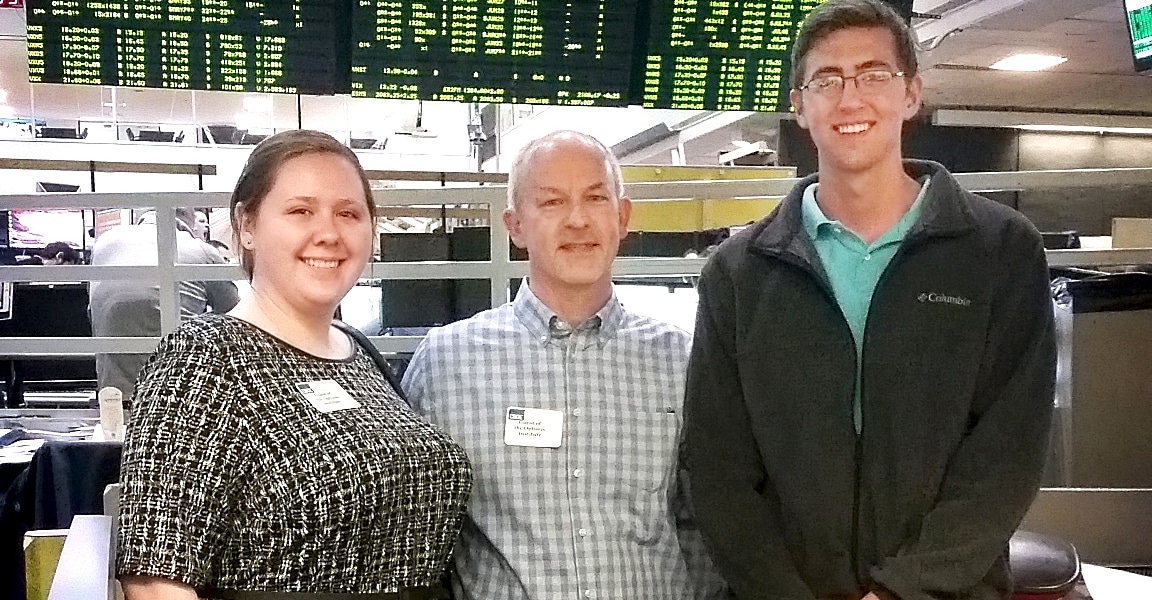 Dr. Graham Lemke
, professor of economics and finance at Northwestern College, and two students presented their research at the 2015 Midwest Economics Association's annual meeting recently in Minneapolis.
Lemke and senior economics and actuarial science majors Sarah Knuth from Bondurant, Iowa, and Joel Vree from Lansing, Ill., presented a paper, "An Economist's Guide to the VIX." The paper relates the Chicago Board Options Exchange Market Volatility Index to various models in economics and finance literature.
The Midwest Economics Association is a nonprofit organization which seeks the advancement of economic knowledge and the economics profession. The association hosts the annual conference to provide members an opportunity to present research and exchange ideas.
A member of Northwestern's faculty since 2004, Lemke has also taught at Penn State and New York's Binghamton University, where he received the university's Award for Excellence in Teaching. He teaches courses in economics and finance at Northwestern, and has research interests in financial risk, consumer theory and game theory.
After earning a bachelor's degree in electrical engineering from the University of Alberta, Lemke went on to earn his master's degree from Cornell University. He holds a doctorate in economics from Binghamton University.