Northwestern business prof presents paper
Friday, October 25, 2013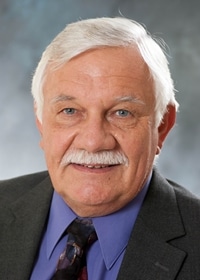 Dr. David Befus, associate professor of business at Northwestern College, presented a paper at the Christian Business Faculty Association's annual conference Oct. 17–19 at Olivet Nazarene University in Bourbonnais, Ill.
Befus presented his paper, "Business Education and Microenterprise, Revisited: Productivity, Entrepreneurship and Job Creation" as part of the conference's theme of "The Future of Business Education: Leveraging our Past and Building our Future." His presentation pointed out how business students can apply what they have learned in their classes to become change agents and strengthen microfinance programs. Using actual cases of student involvement in Colombia, Honduras and the United States, Befus showed how direct student participation in job creation projects is possible.
A former faculty member at Azusa Pacific University and Westmont College, Befus joined Northwestern's faculty in 2012. He previously served as president of Latin America Mission and international director of microfinance for World Vision. Befus also spent two years overseeing a post-earthquake business reconstruction program for Compassion International in Haiti.
After earning a bachelor's degree at Wheaton College, Befus went on to earn an M.B.A. in international business from the University of Michigan and a doctorate in economic development at the University of Miami.