NWC business students earn high marks
Wednesday, August 28, 2013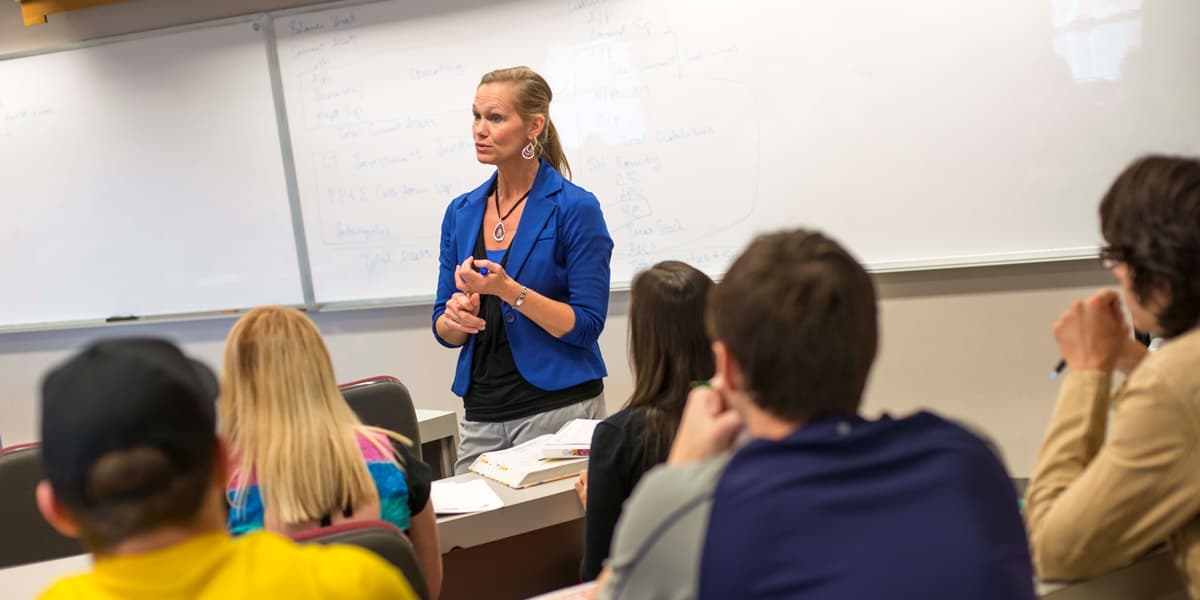 Northwestern College senior business students earned high marks on the ETS Major Field Test, a well-recognized exam taken by students across the nation, including those enrolled at the Air Force Academy, Bethel University, Boston College, Cornell University and the University of Nebraska.
The ETS Major Field Test for business uses 120 multiple-choice questions to measure students' subject knowledge and the ability to apply facts, concepts, theories and analytical methods. The test offers national comparative data, which allows students' performance and college program effectiveness to be compared to programs at similar institutions nationwide. Northwestern seniors take the test as part of the capstone business class, Business Strategy.
Northwestern students scored above the 90th percentile in five of the nine areas, scoring in the 98th  percentile for accounting, 97th  in economics, 95th  in finance, 94th  in international issues, and 93rd  in quantitative business analysis. Overall, they finished in the 94th percentile.
"We are very pleased with the field test scores of our students," says Brandon Woudstra, lecturer in business. "It is evident that Northwestern business and economics students find they can impact God's kingdom through their studies. It is also a testament to the work and preparation of our faculty who share this same vision and truly care for student success."
Northwestern's business department is accredited by the International Assembly for Collegiate Business Education. The department offers majors and minors in accounting, business administration, business education and economics. Business administration majors can specialize in agri-business, finance, human resource, management and marketing options.