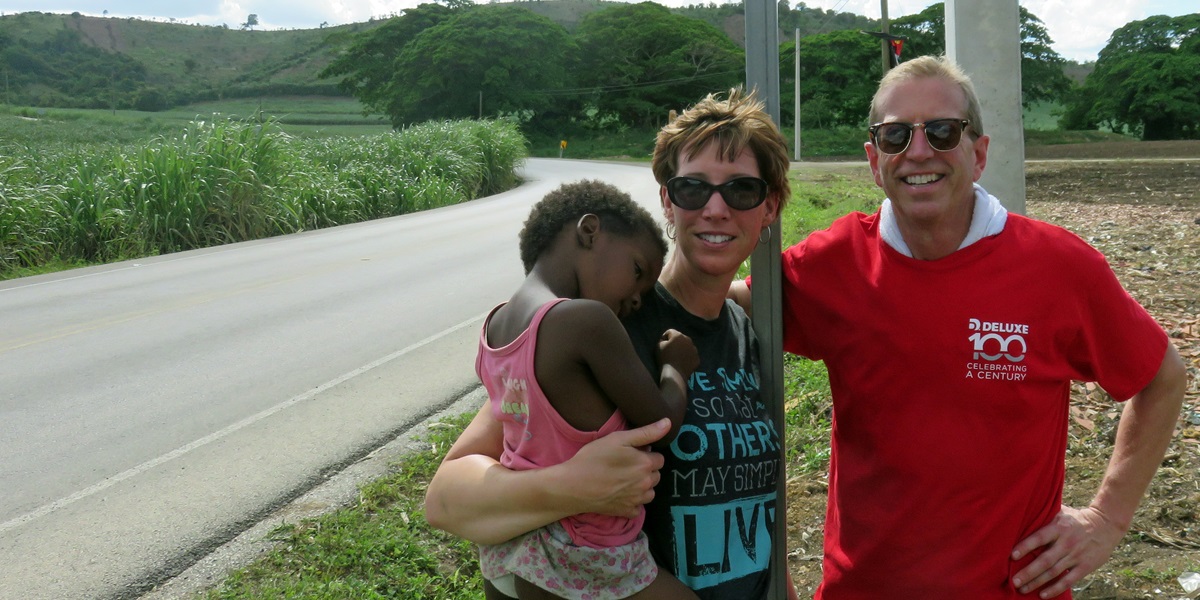 Winning Generosity
With a 40-pound box on one shoulder, Rick Pals '79 walked across a dirt field to deliver meals to the families of Batey 106, an impoverished village in the Dominican Republic.
Feeding the poor was a new part of his Minnesota day job.
Pals won an essay contest sponsored by his workplace, Deluxe Corporation, awarding pay to employees for 100 hours spent volunteering at a nonprofit. Pals, an IT administrator, chose Feed My Starving Children, which distributes nutrient-rich meals to malnourished children. A regular volunteer at their Twin Cities headquarters, Pals wanted to personally deliver food as part of his winning hours.
The adults of Batey 106 spend long days working on sugar plantations, so volunteers mostly saw the children. Snacks were devoured on the spot, which was why it surprised Pals to see that 14-year-old Armando still had his bag of peanuts when the two hiked a nearby hill.
They stopped to rest under a tree. The boy opened the bag and offered the snack to Pals.
"Here's this hungry kid who could have kept them to himself, but the first thing he does is hand it to me," Pals says, emotional at the memory. "Providing food consistently means these kids can stop worrying and think about other things. We're giving people hope."
by Amy Scheer