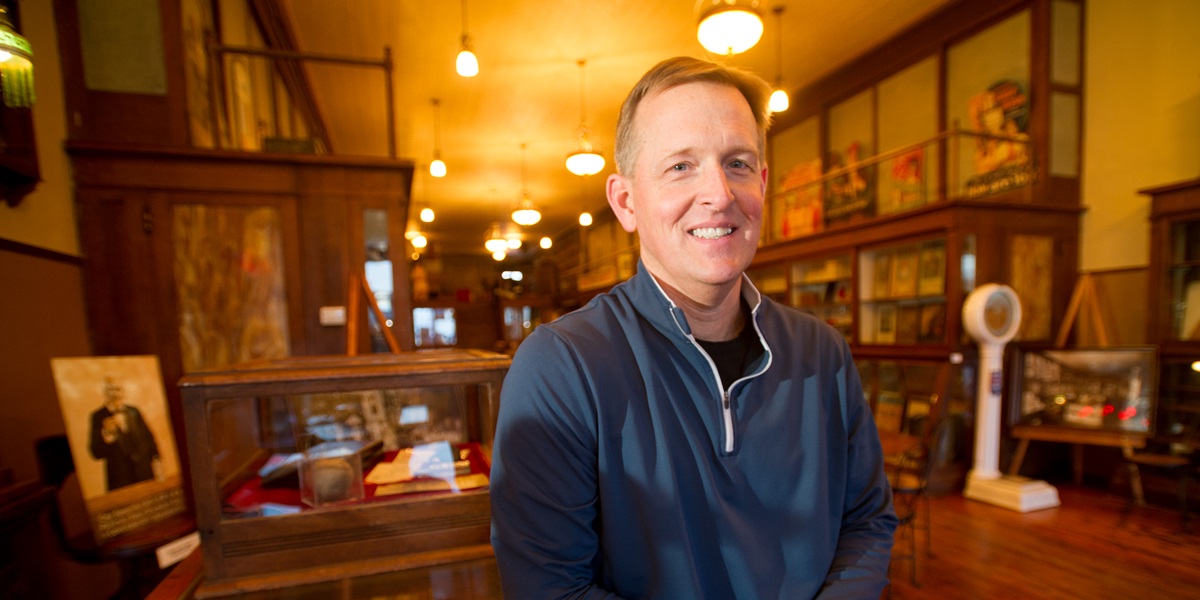 Treasure Hunt
Greg Westra '89 recognized his first smart investment strategy in Okoboji's Treasure Village. Working high school and college summers there, he noticed the busy antique flea markets springing up on holiday weekends and decided to try his own hand with secondhand treasures.
As a college student, antiquing provided both necessary income and community entertainment. Westra and his Colenbrander Hall wingmates would get excited when a new Ad-Visor arrived listing local garage sales. One summer Westra purchased the retired Spencer High School band uniforms at an auction, outfitting his entire wing for a year of events with their sister wing. "We even spent some money to get patches sewn on that said 'Third West Colenbrander, a bunch of neat guys,'" Westra recalls.
Now co-owner and executive vice president of Premier Bank in Rock Valley, Iowa, Westra continues to support his community with his hobby. He owns The Antique Locker, a former meat locker turned into an antique warehouse, and two summers ago he added the old Pember Drug store, which he transformed into the town's museum.
Westra eagerly purchases anything historically significant to Rock Valley from all over the country, including old signs from businesses, hotel furniture from the 19th century, and original bank equipment from Sioux County banks. "It's important to me not only to help other people but to save a piece of time and bring it back to where it belongs," he says.
by Beth (Nikkel '02) Gaulke