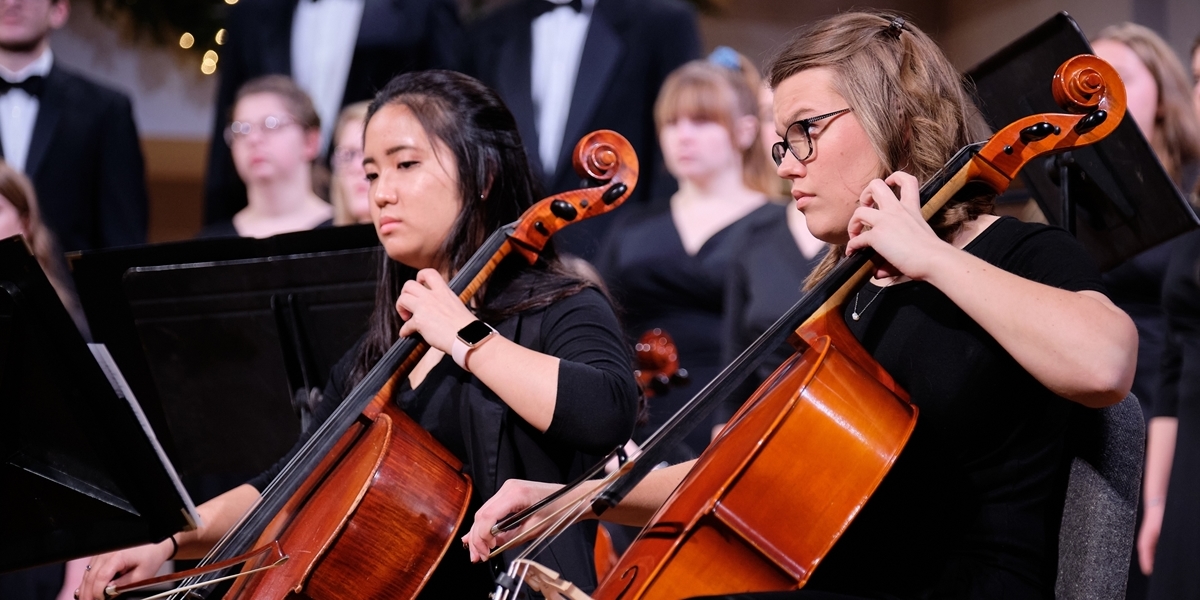 Fine Arts Raider Day 2019-20 date to be determined
Do you love to sing, play an instrument, act or create? Would you like to keep pursuing these passions? Whether you want to major in the arts or just want to continue being involved in music, theatre or visual art while in college, Northwestern's Fine Arts Preview Day is for you. This two-day experiential preview enables you to explore the arts at NWC, audition for scholarships, and see our current students display their talents. Check out all the opportunities Northwestern offers for you to continue doing something you're good at with other students who enjoy the arts as much as you.
Variety
In a single day, you can explore multiple areas within the fine arts, including:
You can also learn more about opportunities for involvement that include:
Connections
You'll have the opportunity to get to know the professors who will be teaching your classes—as well as current students in Northwestern's fine arts programs—during breakout sessions, a student panel and lunch.
Hands-on experience
Depending on your interest area, you can experiment with an art technique, participate in a music or theatre rehearsal, or join in the activities in one of our theatre studios. We want your day with us to be the start of discovering your gifts and God's calling for your life.
Creative spaces
Take time to explore the building where you will be growing as an artist or performer. Northwestern has three facilities each designed specifically for art, music or theatre:
Online registration for the Fine Arts Raider Day will open in late August.
---
Why pursue the fine arts at NWC?
Northwestern's music faculty members have earned teaching excellence awards, published music, released CDs, and conducted and performed with notable ensembles around the world.
Work by Northwestern's art faculty has been featured in professional shows at the Pen & Brush in New York City, the Des Moines Art Center, and the CICA Museum in South Korea.
Northwestern's theatre faculty—which includes an Iowa Professor of the Year—is an ensemble of performers, directors, designers and writers who are active in theatres coast to coast.
Student actors, playwrights and designers from Northwestern regularly win awards at the regional Kennedy Center American College Theatre Festival; 7 have competed at the national festival in Washington, D.C.
Northwestern's A cappella Choir and Symphonic Band take annual tours across the U.S. and have also performed in Asia, Europe, and Central and South America.
Northwestern art students have been juried into the University of Nebraska's annual exhibition, scored internships with Elsewhere Museum and Vi Bella Jewelry, and now work in a variety of creative capacities.