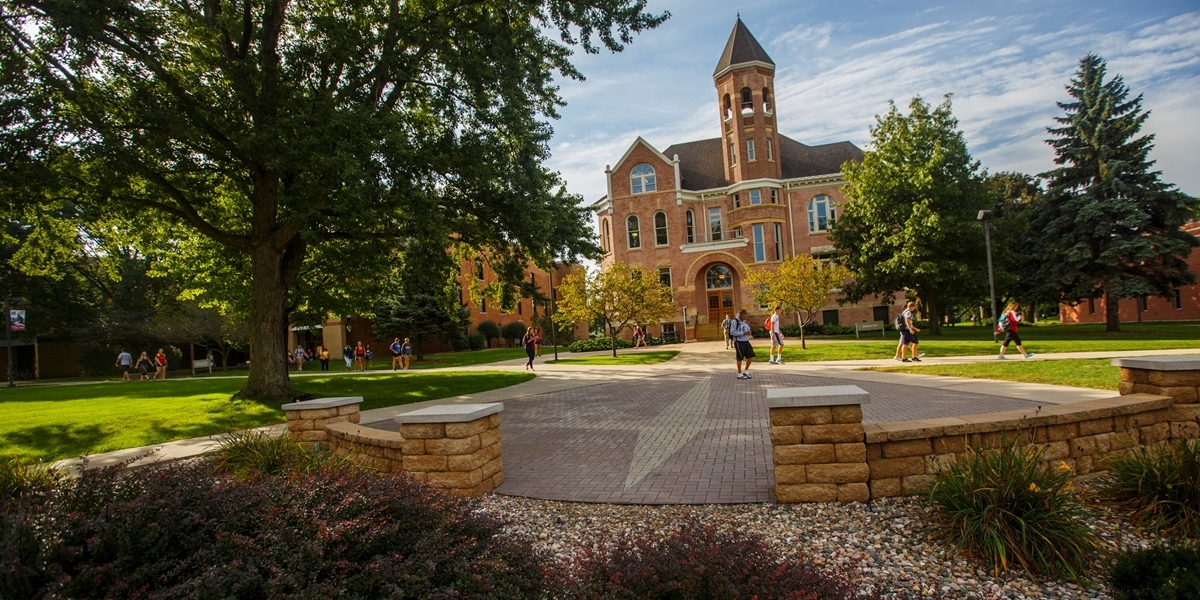 Raider Days (group visit days)
Experience the feeling of community at NWC by attending one of our Raider Days. During this full-day, group-visit event, you'll interact with students, professors and coaches as you witness Northwestern's academics, student life, and vibrant Christian environment. You and your family will tour campus, attend chapel, eat in the cafeteria, learn more about financial aid, hear directly from current students, and meet with our faculty and/or coaches. Raider Days begin with registration at 8:15 a.m. and conclude between 2 and 3 p.m., depending on your individual appointments with staff or coaches.
Registration for Raider Days will open in August.
Friday, Sept. 23  
Friday, Oct. 7      
Friday, Oct. 21 (STEM & Health Professions Raider Day)
Friday, Nov. 4
Friday, Dec. 2
Friday, Jan. 27
Friday, Feb. 10 (Nursing Raider Day) 
Friday, March 3 (Latino Raider Day)  
Friday, March 24 (Junior Raider Day)
Friday, April 28 (Junior Raider Day)
If one of our Raider Days doesn't work for you, schedule a personalized campus visit.
| | |
| --- | --- |
| 8:30 a.m. | Welcome and opening session |
| 9 a.m. | Campus tour |
| 10:05 a.m. | Chapel |
| 10:40 a.m. | Life at NWC panel |
| 11:20 a.m. | Financial aid (parents) |
| 11:20 a.m. | Student conversations (students) |
| 11:55 a.m. | Majors fair |
| 12:40 p.m. | Lunch in the cafeteria |
| 1:25 p.m. | Residence hall tours |
| 2 p.m. | Coach and staff appointments |
Airport transportation
Northwestern will provide transportation to and from airports in Sioux City, Iowa, (45 minutes from Orange City) and Sioux Falls, South Dakota (1.5 hours from Orange City). Visitors flying into other airports should arrange their own transportation to campus. (If your trip includes a visit to another college, we'll provide transportation at least to or from the airport, but not necessarily both.)
There's no fee for Raider Days. Lunch in the cafeteria for you and your parents is on us. If you arrive on campus the night before your Raider Day, you can request to stay with a current student in one of our residence halls. Since campus housing is limited to students, your parents will need to make their own accommodations in a local hotel.
Your parents are invited to join you for a Northwestern Raider Day. They may especially be interested in hearing from our financial aid director, professors and students. If you're staying in one of our dorms overnight, your parents can check out our suggestions for nearby lodging.
Northwestern will help pay for your visit to campus. Visit our reimbursements webpage for more information about how to qualify for this benefit.
If you have a question about Raider Days that we haven't answered, please contact Northwestern's admissions office by e-mailing visit@nwciowa.edu or calling 712-707-7130 or 800-747-4757.