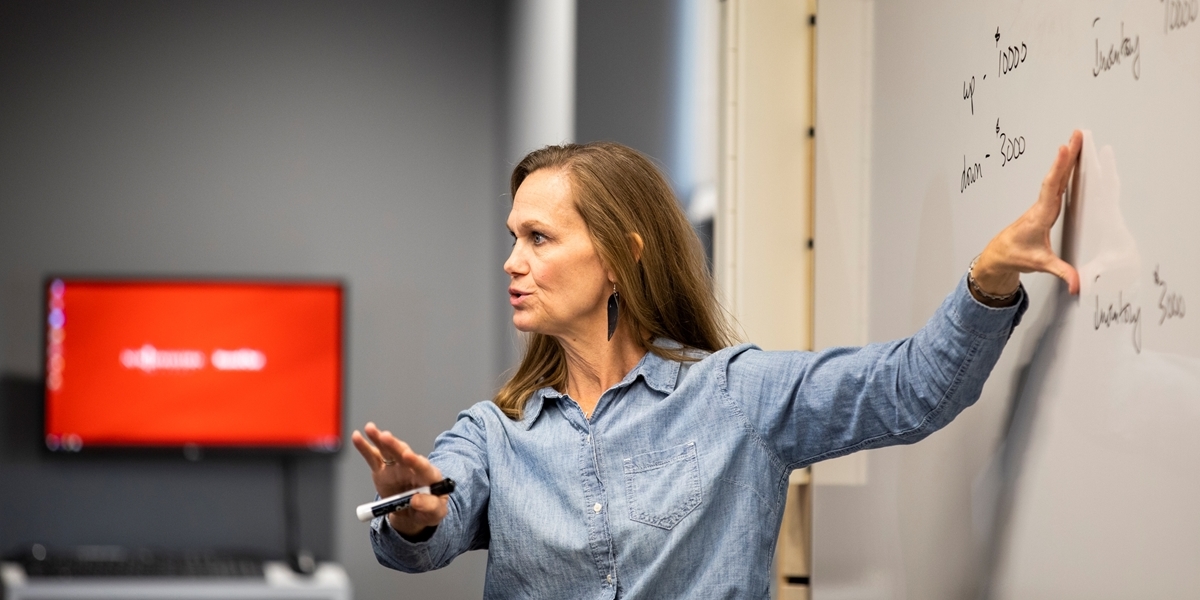 Business & Economics Preview Day Friday, Oct. 12, 2018 | 8:15 a.m. to 3:30 p.m.
Visit Northwestern during a Preview Day specifically designed for students interested in business, economics, accounting and communications. Your time on campus will provide:
Variety
In a single day, you can explore multiple areas within business, including:
Connections
You'll have the opportunity to get to know the professors who will be teaching your classes—as well as current students in Northwestern's business programs—during breakout sessions, a student panel and lunch.
Hands-on experience
We want your day with us to be the start of discovering your gifts and God's calling for your life. That's why we've planned several opportunities for you to learn by doing. You'll get a glimpse of different types of careers and perhaps leave with an idea about the type of business major that interests you most.
ROTATION 1
Be a Venture Capitalist: Can you spot a good idea or true opportunity?
In this session, you'll learn the difference between an idea versus an opportunity. Using real-life examples, you'll decide if an idea deserves funding support by investigating questions potential investors would ask. You'll also determine what could have made an idea better before it was pitched to a venture capitalist.
The Value of Trade
Did you know that trade creates value? Experience the driving force in our economy through an invisible-hands-on activity. Join us in this economics session where everyone gets a prize!
Grain Marketing and Safety
Agri-business majors will want to take part in this simulation that will guide you in identifying the best marketing strategies for different types of grain, as well as in learning to identify safety signals in agriculture.
ROTATION 2
Creating a Crisis Communication Plan
One component of public relations is the management of crisis situations. In this session, you'll deal with an unfolding crisis during a Macy's Thanksgiving Day Parade in New York City—examining it from a PR perspective, looking at the use of communication methods, and determining ways to improve Macy's response.
Raider Fruit Stand Tax Return
Determine the revenue, expenses and profit for the Raider Fruit Stand business and use that information to prepare the owner's tax return. You'll get to eat some candy, too, as an added fringe benefit!
Register to attend the Business Preview Day
---
Why study business at NWC?
Northwestern accounting graduates taking the CPA exam for the first time in 2017 recorded the second best pass rate among all institutions that had at least 10 candidates. Northwestern also had the best pass rate of any college in Iowa and any institution in the Council for Christian Colleges & Universities.
Northwestern is included among the top 10 economics programs in the state of Iowa by the career website Zippia.com.
Over the past year, seniors competing in the international Business Strategy Game as part of their capstone class have been consistently successful, with teams finishing in the top 5% of 6,500 teams from around the world.
Recent Northwestern grads are employed by international marketing companies, the Big Four accounting firms, the FDIC and the Federal Reserve Bank of Chicago. They have their own businesses, teach in high schools and lead nonprofit organizations.