Northwestern theatre to present workshop production of Pulitzer Prize winner
Thursday, January 28, 2021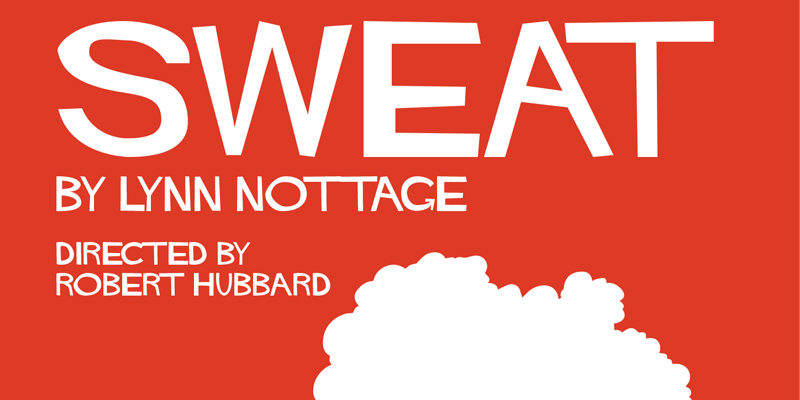 "Sweat," the 2017 Pulitzer Prize-winning drama by acclaimed playwright Lynn Nottage, is scheduled for the Northwestern College stage during three evenings in February.
A diverse cast of nine students will present the exploration of race and class as a workshop production. Performances will begin at 7:30 p.m. Thursday through Saturday, Feb. 18, 19 and 20, in the DeWitt Theatre Arts Center.
Northwestern theatre professor Dr. Robert Hubbard, who is directing "Sweat," calls Nottage "one of our best living playwrights." After having students in one of his theatre classes study the work, he chose it for this year's theatrical season in response to the death of George Floyd and resulting nationwide protests against racial injustice.
"Sweat" is set in Reading, Pennsylvania, during the Great Recession of 2008. The play focuses on issues of race and class, exploring the tensions between friends who work in the same factory. Initially, all are making solid, middle-class salaries, but the economic impact of trade agreements takes its toll, eventually shuttering the steel mill.
"Everything falls apart for them in both their friendships and their lives," Hubbard says. "The racist views kept under the surface come to a head, and the sense of anger results in terrible, senseless violence."
Hubbard chose to present "Sweat" as a workshop—rather than full—production for several reasons. The scaled-back performance makes it easier to make accommodations for COVID-19, because actors can be spaced apart in a reader's theatre style of delivery. Reading from scripts rather than memorizing lines also reduces the rehearsal time needed from the usual five to three weeks. As a result, students typically unable to participate in theatre due to their involvement in other extracurricular activities were able to join the cast—some of whom had acted in high school, and others for whom "Sweat" is their first experience on stage.
While the actors will be speaking to the audience when reading their lines, as is typical in reader's theatre, the design team for the show has created fully realized costumes, scenery and special projection effects. The theatre department is producing the play in conjunction with Northwestern's Office of Intercultural Development, which will facilitate discussion sessions immediately following the show for interested audience members.
"Sweat" depicts mature themes and is not intended for young children. Seating is limited in keeping with COVID-19 protocols for social distancing between members of the audience. Tickets are $10 for adults and $5 for students. Tickets are $10 for adults and $5 for students and are available starting Feb. 3 for Theatre Patrons and Feb. 4–20 for the general public.
Online reservations via nwciowa.edu/tickets are encouraged. Tickets may also be reserved by calling the box office at 712-707-7098, emailing boxoffice@nwciowa.edu, or visiting the DeWitt Theatre box office in person Monday, Wednesday or Friday between 5 and 8 p.m. or Saturday between 1 and 4 p.m.
---
Regarded as one of the best Christian college theatre programs in the country, Northwestern's features a collaborative, excellence-oriented environment committed to helping students develop their creative gifts for service in God's kingdom. Study with Northwestern's award-winning faculty in the outstanding facilities of DeWitt Theatre Arts Center.