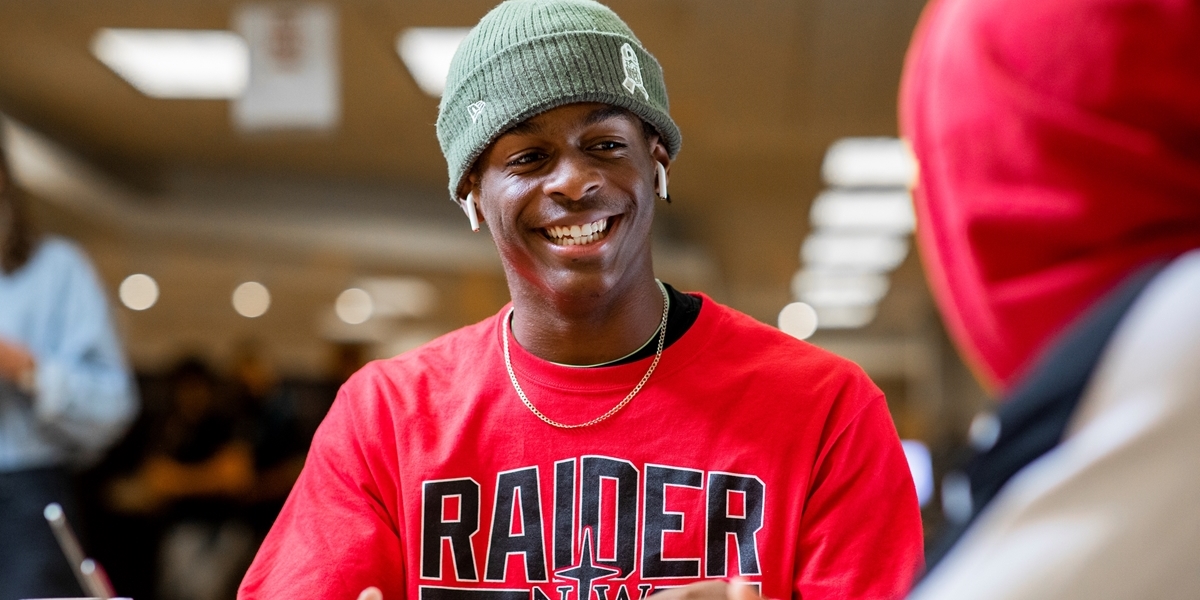 Raider Nation Orientation
We're eager to greet you as you arrive on campus for Northwestern's spring Raider Nation Orientation for new students. Our orientation staff (O-Staff) are upperclassmen who love Northwestern's unique community and can't wait for you to experience it yourself as you prepare for the intellectual, spiritual, emotional and social growth that will happen during your years at NWC. The O-Staff will help make your transition to Northwestern easier through an orientation that includes opportunities to:
Meet other new students (transfers and first-time freshmen)
Get settled in your dorm room
Meet with your faculty adviser
Learn about Northwestern's programs, resources and services
Residence halls open at 9 a.m. on Sunday, Jan. 8. Go directly to the Ramaker Center between 10 a.m. and 12:30 p.m. to check in and get your orientation packet, student ID card, housing information and room key.
After you check in, proceed to your residence hall and move in to your room. You'll have from 10 a.m. to 12:30 p.m. to unload and start unpacking. Here's some helpful information to make that process easier:
Orientation Schedule
10:00 AM
Check-in/Move-in
Ramaker Center
Report to the student life office on the 2nd floor of the Ramaker Center for your orientation packet, student ID card, housing information and room key.
12:30 PM
Welcome Luncheon
Vogel Community Room, DeWitt Learning Commons
Students and parents are invited to enjoy a free lunch together. Come meet other new and current students and hear from President Christy and other campus leaders.
2:00 PM
Navigating Northwestern*
Fireside Room, Ramaker Center
Meet in Ramaker Center's Fireside Room for an abridged tour of Northwestern's most used student services, as well as directions for using your "My Northwestern" account. You will be going through the following checklist together as a group:
Ramaker Center – Compass Center, Campus Ministry, Intercultural Office, and Student Programs
Zwemer Hall – Registrar, Business Office, and Human Resources

Work-study Students: Bring two forms of ID (your driver's license plus one of the following: birth certificate, Social Security card, or passport).

Computing Services – Connect to the campus network and walk through NWC's online portal: MyNWC.
RSC – Mailroom, Fitness Center and Wellness Center
Library – Get an overview of services provided by the library
5:00 PM
Dinner
DeWitt Cafeteria
The cafeteria will be open to all students at this time. Student meal plans will work in conjunction with your student ID.
7:30 PM
Shakes at the Roadhouse
Join fellow new students on a trip to the Roadhouse for some ice cream shakes. Meet at the RSC parking lot. (Students only)
10:00 AM
Meet Your Adviser
Adviser's office