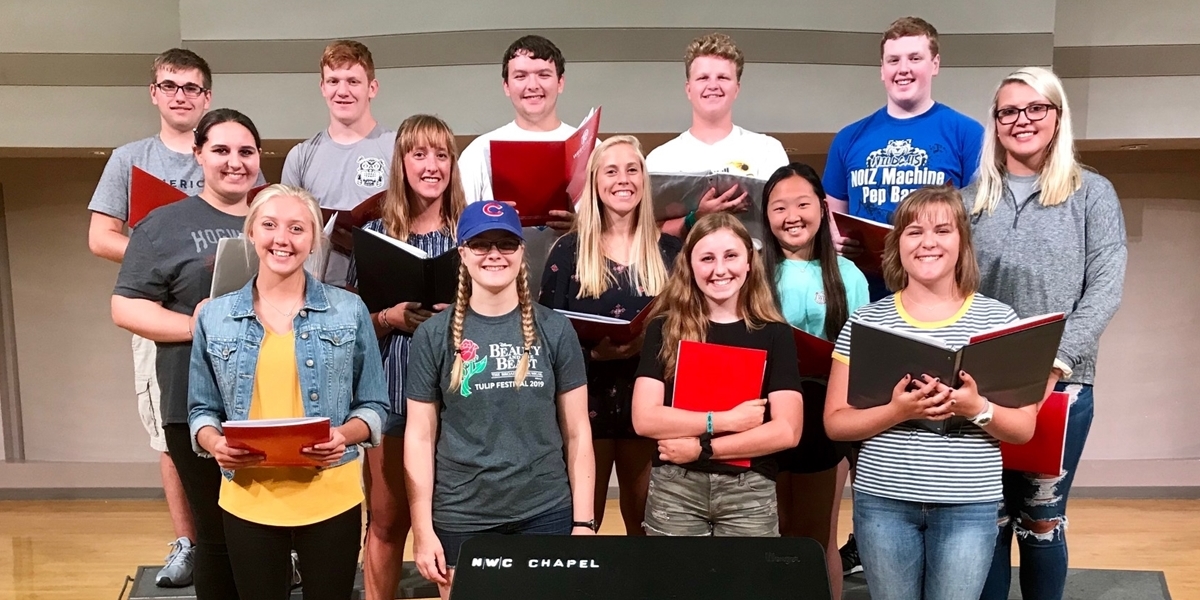 All-State Prep One-Day Choral Camp 
Monday, August 9, 2021 | 8 a.m. to 5 p.m. | Cost: $45
For students entering grades 9–12
Prepare for All-State. Practice for your best. Northwestern's All-State Prep Choral Camp is a one-day intensive workshop to help prepare you for the 2021 Iowa All-State Chorus competition. The day camp is a convenient opportunity to get a jump start on learning the All-State music in sectional and full ensemble rehearsals without missing other commitments. Learn from top college music directors and alongside other musically gifted, motivated high school students.
Register online    Download registration form
---
Schedule
| | |
| --- | --- |
| 8 a.m. | Registration (DeWitt Music Hall) |
| 8:15 a.m. | Rehearsal (sectional work and full ensemble) |
| 12:30–1:30 p.m. | Lunch (on your own) |
| 1:30 p.m. | Rehearsal |
| 3:30 p.m. | Break |
| 3:45 p.m. | Rehearsal  |
| 4:30 p.m. | Final run (parents and teachers welcome) |
---
Instructors
Learn from Northwestern College music faculty and other guest conductors with many years of choral experience.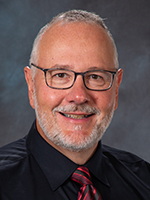 Professor Corky Koerselman
Instructor in Music
Northwestern College
Professor Koerselman teaches secondary vocal education for Northwestern's music department. A Northwestern graduate, he earned a master's degree in education from Northwest Missouri State University and has more than 30 years of music teaching experience, most recently as the vocal director at Sibley-0cheyedan High School, where his vocal jazz group was selected as Class 2-A state champions at the Iowa Vocal Jazz Championships.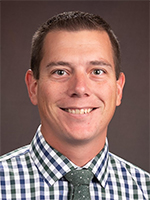 Tim Van Voorst
Choral Director
Unity Christian High School
Tim Van Voorst is the choral director at Unity Christian High School in Orange City, Iowa. Throughout his career, he has regularly had students accepted to all-state ensembles and selected as outstanding performers at Iowa High School Music Association solo/small ensemble festivals. Musicals under his direction have received numerous Iowa High School Musical Theatre Awards, including Outstanding Musical Production, Outstanding Ensemble, and Outstanding Performance in a Principal Role. A Dordt graduate, he earned a Master of Music degree in music education from Kent State University.
---
Music
All participants must bring the All-State Choral Music. Contact your high school music instructor to get your music before camp. 
2021 All-State Choral Festival materials will be available online:  westmusic.com/allstate
---
Teachers and parents
Teachers and parents are welcome to stay on campus for rehearsals and networking, and are encouraged to attend the final run-through concluding the camp at 4:30 p.m.
---
Register
Complete your registration online or download the registration form to mail to Northwestern.
Register online     Download registration form
Contact
Corky Koerselman
corky.koerselman@nwciowa.edu
712-707-7105