Start your standout story.
Music + Music Education
As an aspiring musician or music educator, you want a college experience that enables you to create boldly, grow in practical skills, and perform in outstanding venues. Northwestern will help you encounter all that and more—whether you hope to perform in a nationally recognized symphony, teach the next generation of musicians, use music to help others, or keep your passion alive while you pursue a non-music degree.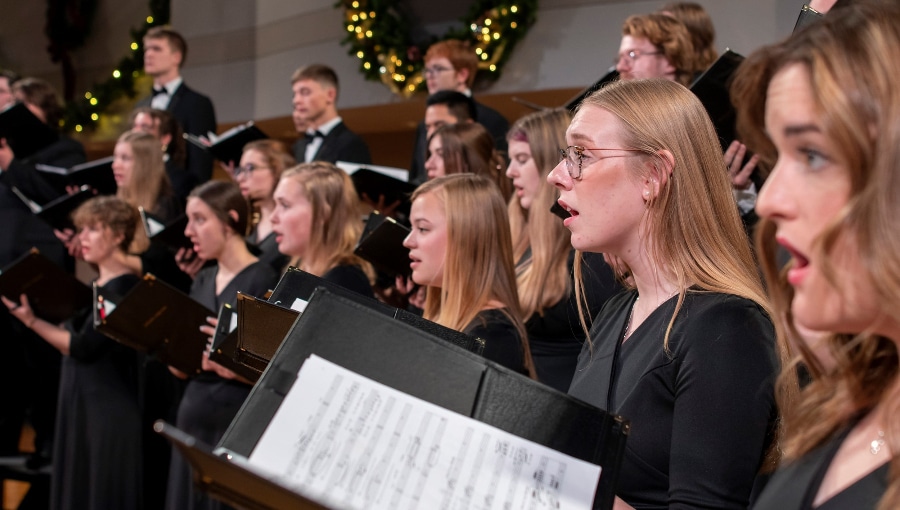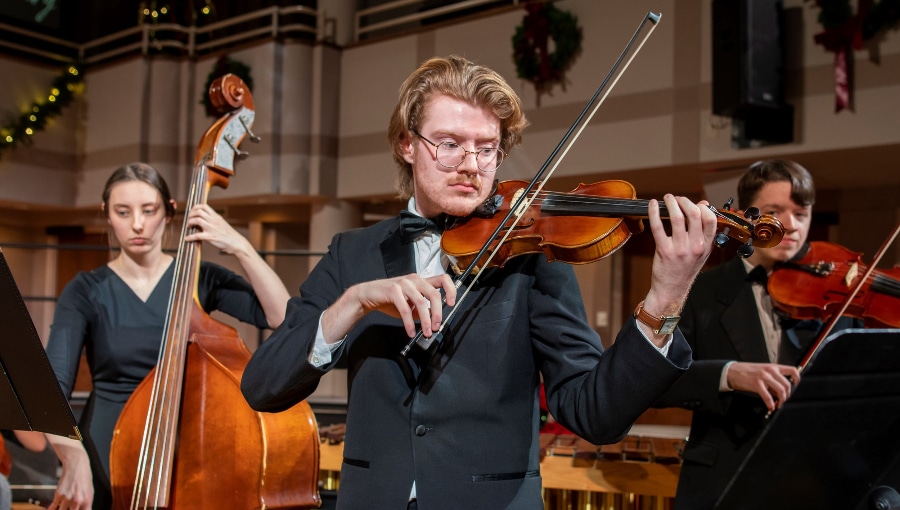 Why NWC?
When you choose one of Northwestern's music majors, you'll study music-making across history, spanning both Western and non-Western cultures. Conducting the action are our highly trained music faculty. They have published music, released professional recordings, and conducted and performed at venues that include Carnegie Hall in New York City. You'll also have ample opportunities to sing, play and perform with our 10+ music ensembles, which are open to all students. Music major course topics include music theory, advanced conducting, and lessons in both voice and instrumentation. Related minors include music, arts administration, worship arts, and an elementary and secondary teaching endorsement in music.
CONTACT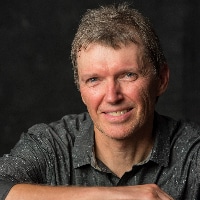 Perform at NWC
Northwestern ensembles include Symphonic Band, Jazz Band, A cappella Choir, Women's Choir, Heritage Singers, Orchestra and other chamber groups. As part of one or more of our music ensembles, we think you'll find both a home (and a family) in the Raider music department—regardless of your major choice.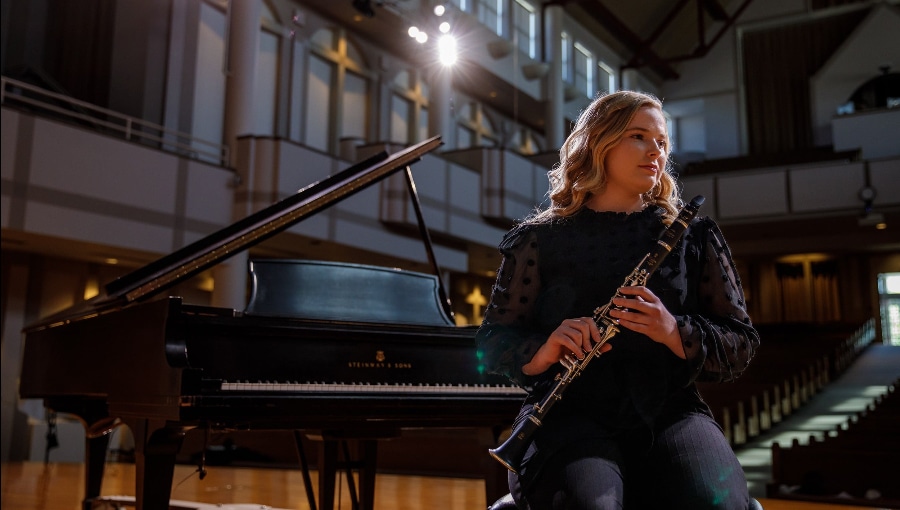 Outcomes
Our graduates are sharing their love of music in schools, concert venues, churches, production studios and therapy settings.
Join our standout alumni at:
U.S. Army Field Band and Soldiers' Chorus
Washington, D.C.
Al-Bayan International School
Kuwait
Ireton Christian School
Ireton, IA
Mitchell Middle School
Mitchell, SD
Music Speaks, LLC
Cedar Rapids, IA
Wesley United Methodist Church
Muscatine, IA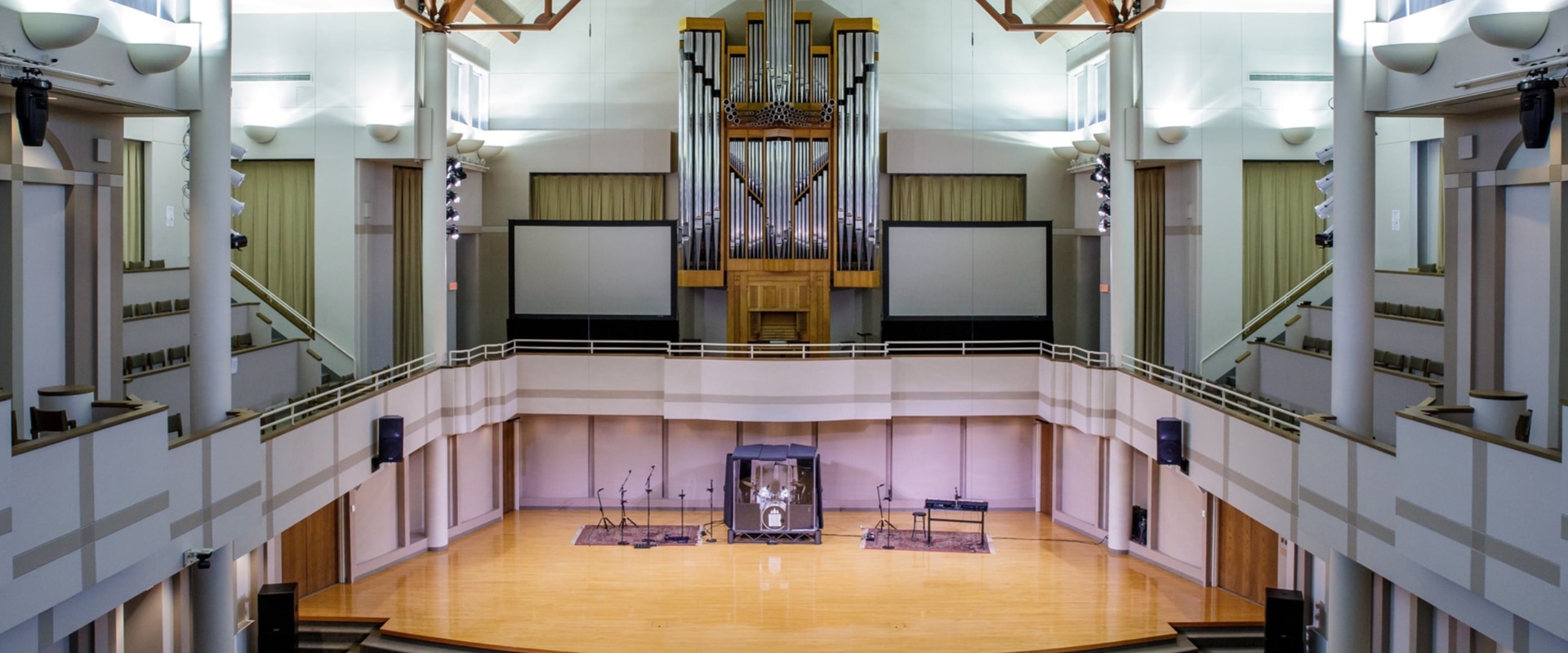 Concerts are performed in the Christ Chapel concert hall, while rehearsals take place in the adjoining DeWitt Music Hall. Together, the two facilities offer:
A 900-seat auditorium with a stage that accommodates a 100-piece orchestra
A New York Steinway concert grand piano and 45-stop, 56-rank tracker action pipe organ
Choral and instrumental rehearsal studios, private practice rooms and teaching studios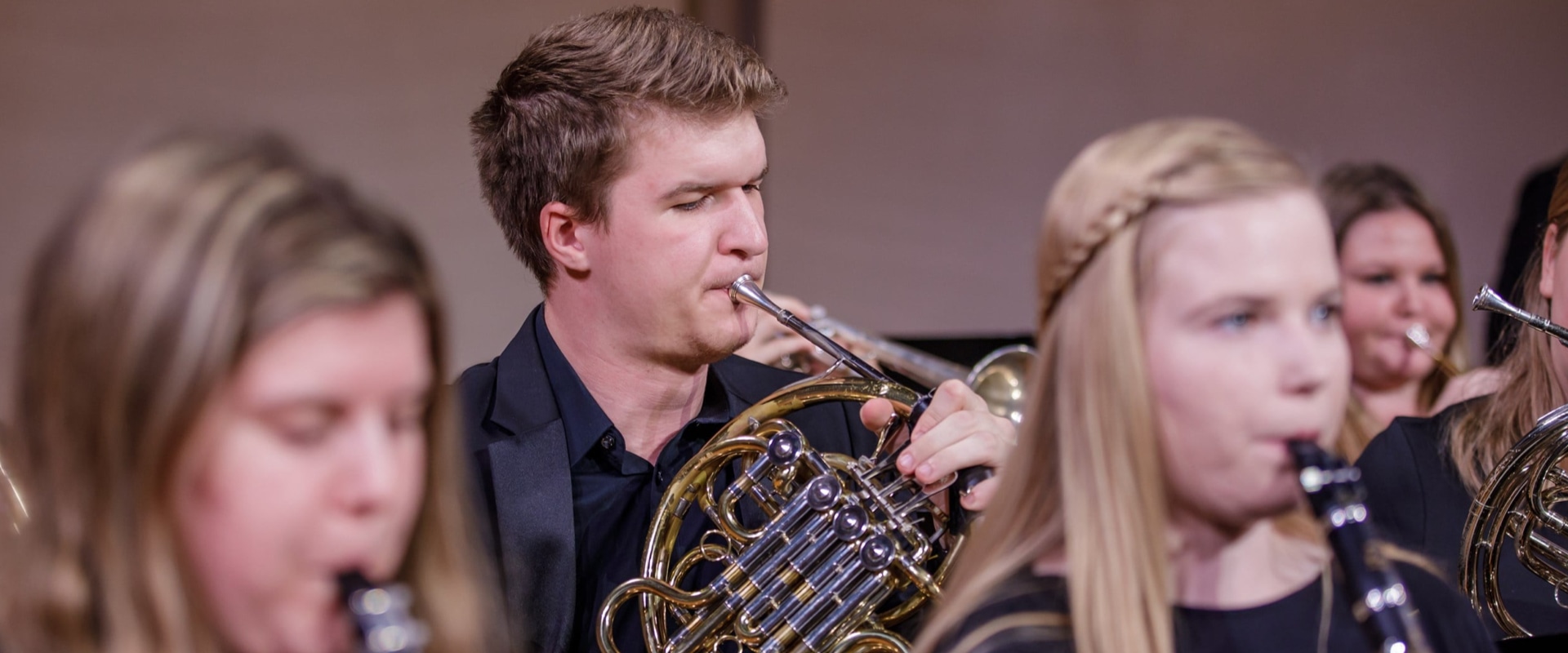 In addition to showcasing the talents of Raider musicians, Northwestern's music department regularly hosts guest artists from across the country, as well as regional groups such as the Northwest Iowa Symphony Youth Orchestra and Sioux County Oratorio Chorus. Check out our upcoming concert dates.
Each year, the A cappella Choir and Symphonic Band tour to churches, schools and performance venues across the U.S. and abroad. Recent tours have included visits to Colorado, New Mexico, Washington, New York, Denmark, Sweden and Spain.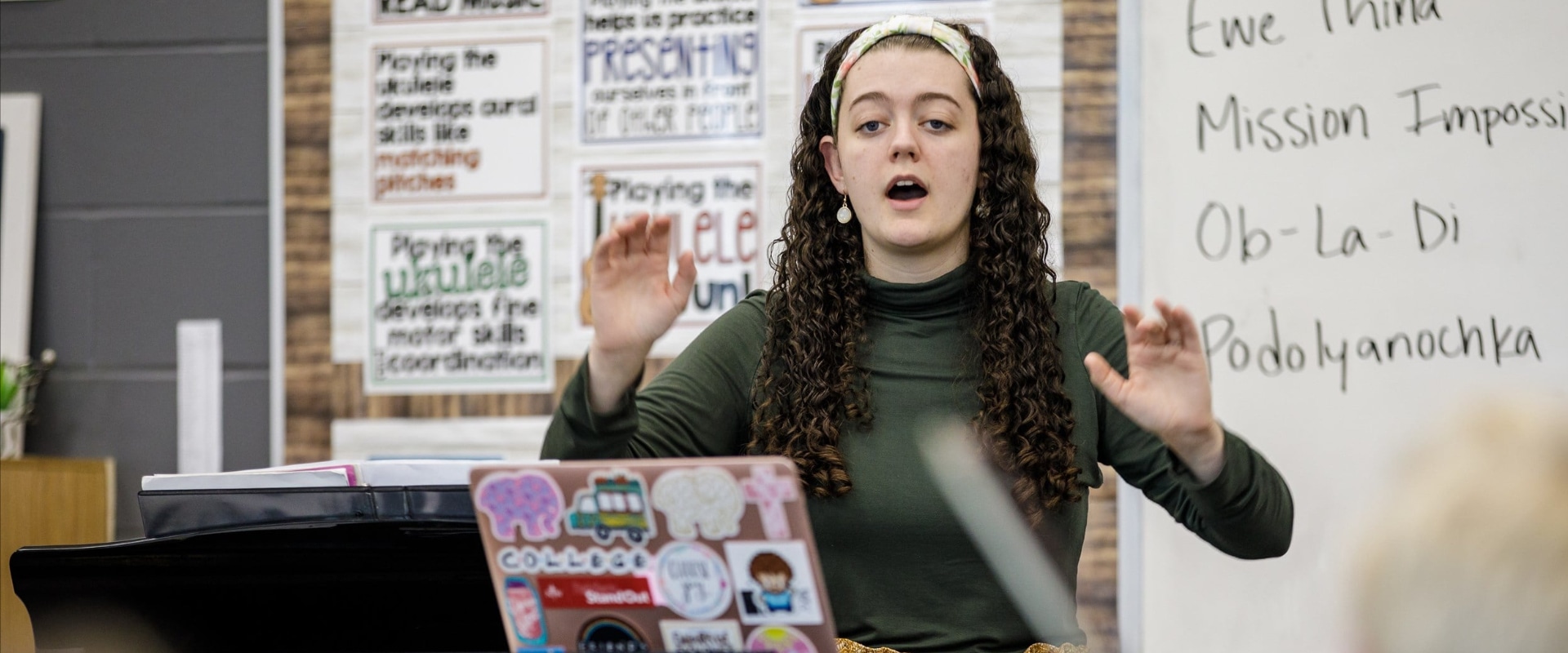 As part of their double major in music and elementary or secondary education, music education students spend more than 100 hours in area classrooms before they student teach.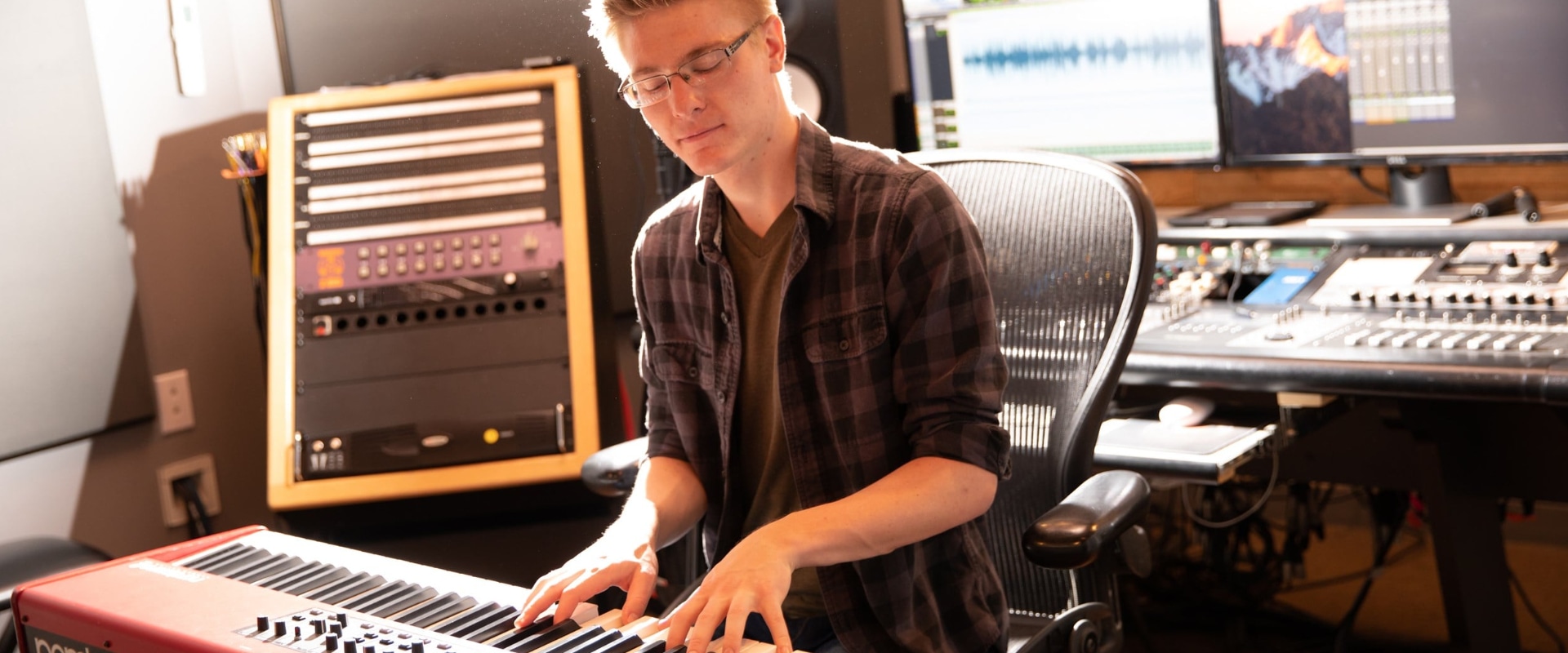 Students with an interest in music composition, performance and production can apply to join a community of artists at the Contemporary Music Center in Nashville.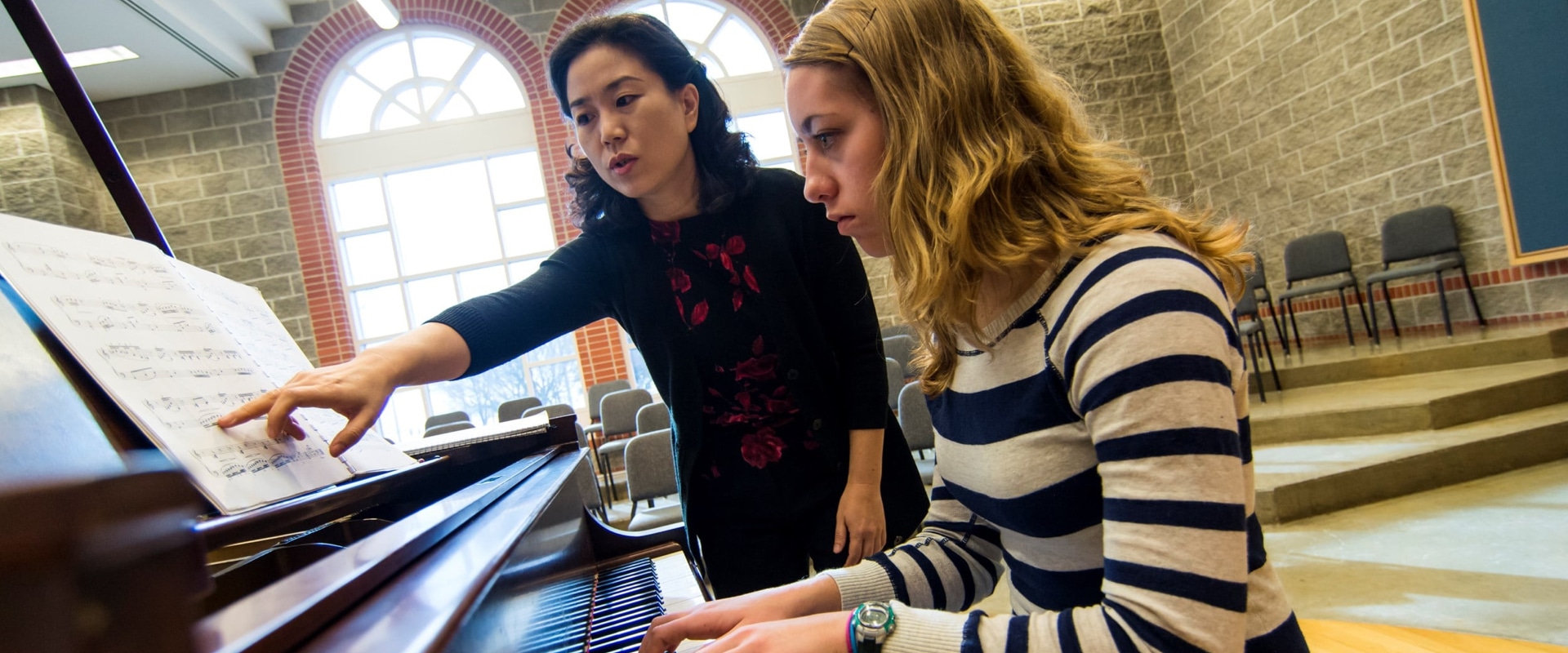 Private lessons with professional musicians will enhance your skill set in voice, composition, conducting and instrumentation.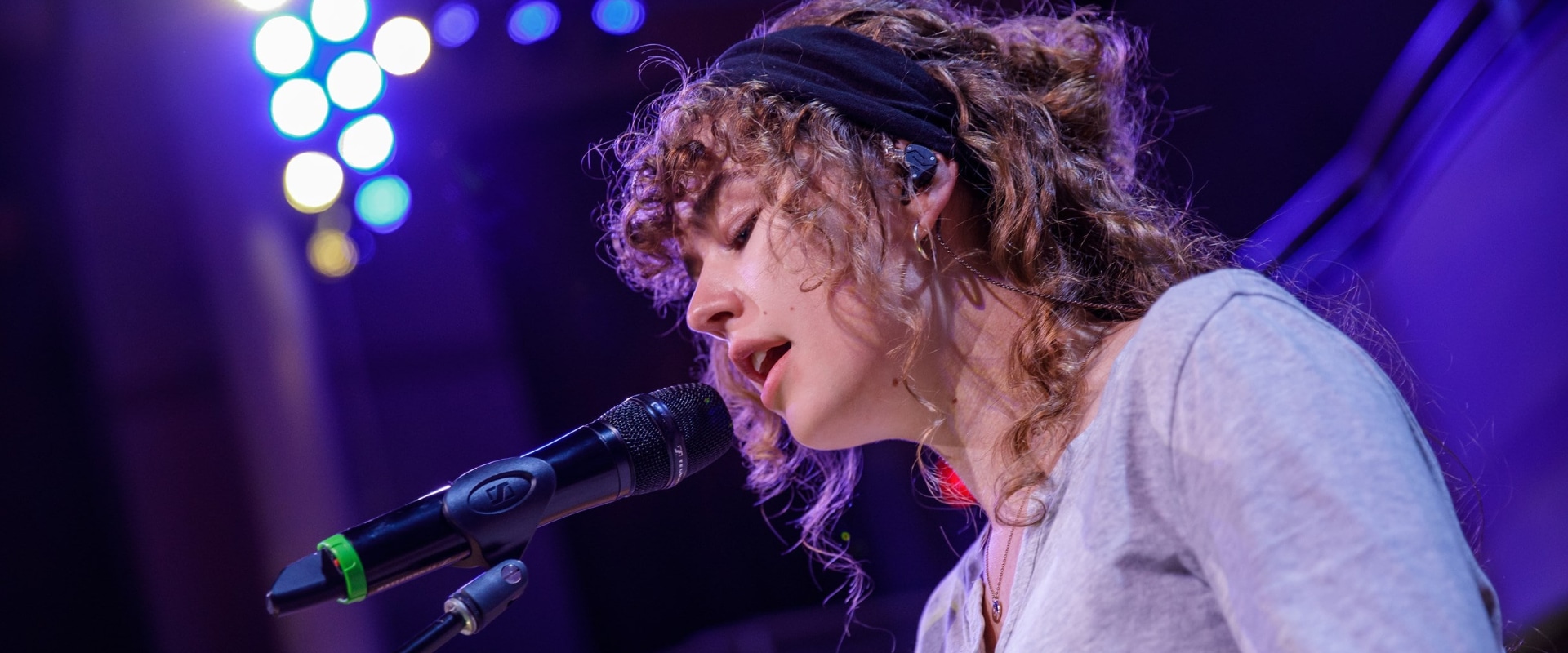 Lead others in offering praise to God as a member of the chapel worship or Sunday Night Praise + Worship teams.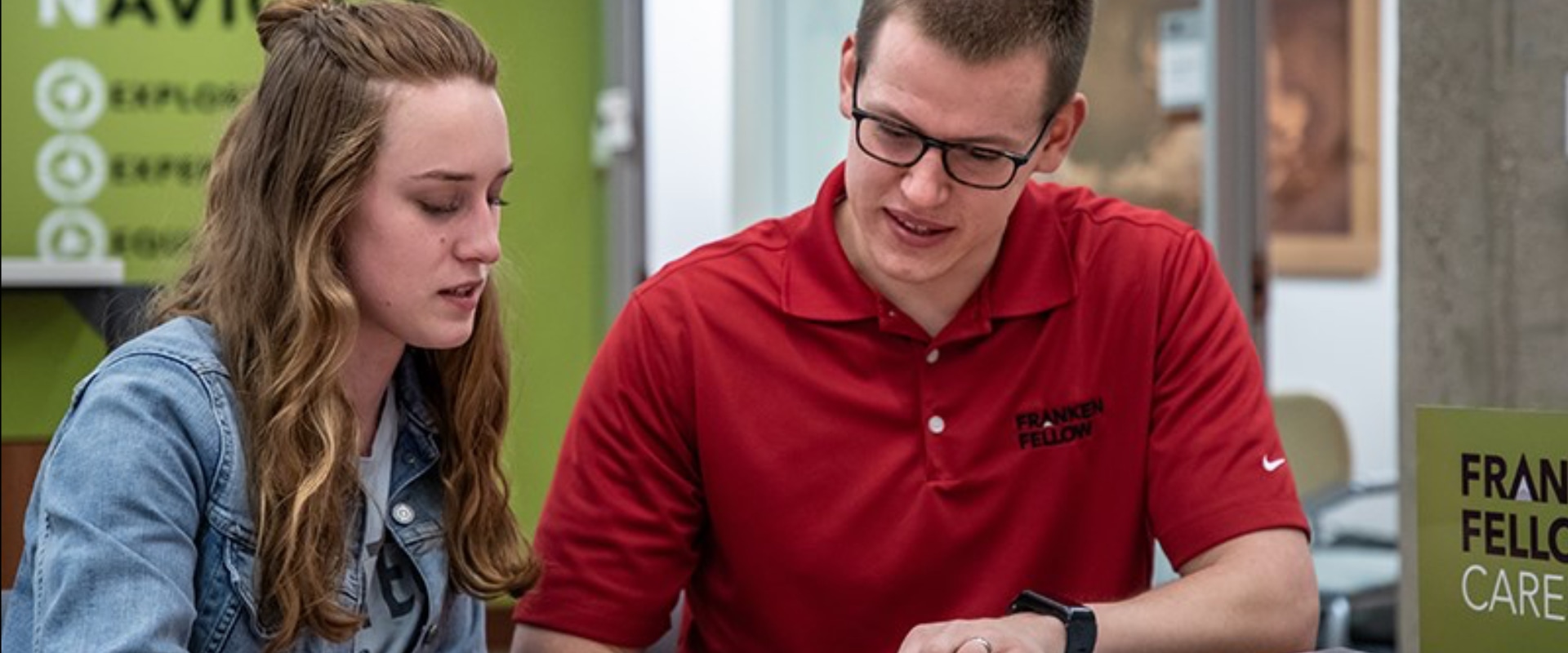 The Compass Center for Career & Calling offers job shadowing; internships in a variety of locations, including Chicago and Denver; and study abroad opportunities around the globe.
Support NWC music
The Northwestern College Music Patrons support the music department and students through a membership drive. All Music Patrons are recognized in music concert programs, and based on giving levels, members receive tickets to local music events and reserved concert seating.
MEMBERSHIP LEVELS AND COSTS FOR 2023-24
Symphony: $1,000
2 prepaid tickets to all Orange City Arts events and ticketed NWC music events
Reserved seating at all NWC music events
Concerto: $500
2 prepaid tickets to ticketed NWC music events
Reserved seating at all NWC music events
Suite: $250
Reserved seating at all NWC music events
Overture: $100
Reserved seating at all NWC music events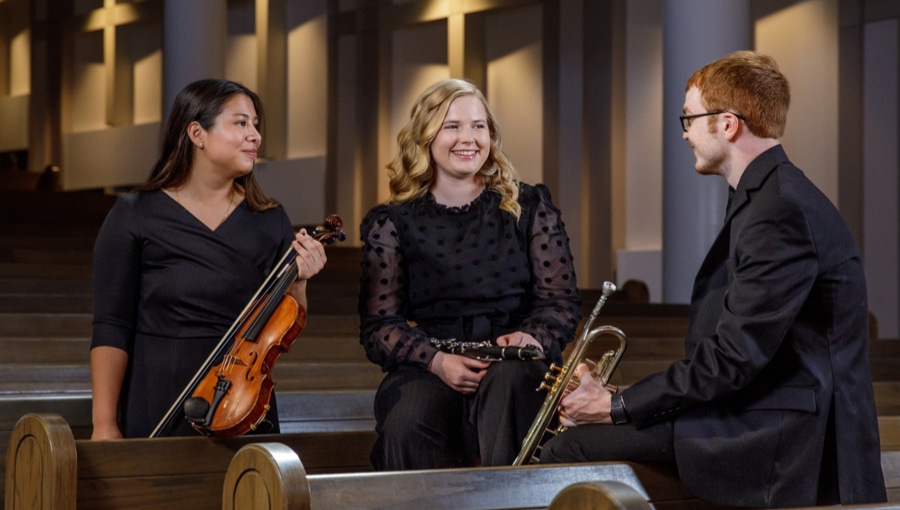 Faculty + Staff

Brilliant scholars. Committed Christians. Invested in you. That's Northwestern's faculty.

Dr. Thomas Holm Professor of Music; Department Chair; Director of the A cappella Choir and Heritage Singers


Dr. Angela (Holt) Carlson Associate Professor of Music; Director of Instrumental Studies and Music Education


Dr. Juyeon Kang Professor of Music


Blair Lansink '03 Music Department Administrative Assistant


Andrea Carlson Horn Instructor


John Casey String Bass Instructor


Marian Casey Cello Instructor; Director of the Orchestra


Pamela De Haan Saxophone Instructor


Susan De Haan Flute Instructor


Sharon Foughty Lecturer in Music


Dr. Beverly Gibson Clarinet Instructor


Andy Keller '06 Piano Instructor


Kevin Linder Trumpet Instructor


Lisa Miedema Violin Instructor


Cindy Moeller Voice Instructor


Janelle Phinney Adjunct Instructor; Staff Accompanist


Vance Shoemaker Low Brass Instructor


Gary Vander Hart Classical Guitar Instructor


Anna Vorhes Harp Instructor


MaryLou Wielenga Organ and Piano Instructor; College Organist