Northwestern College to offer competitive clubs in bowling and esports
Monday, January 14, 2019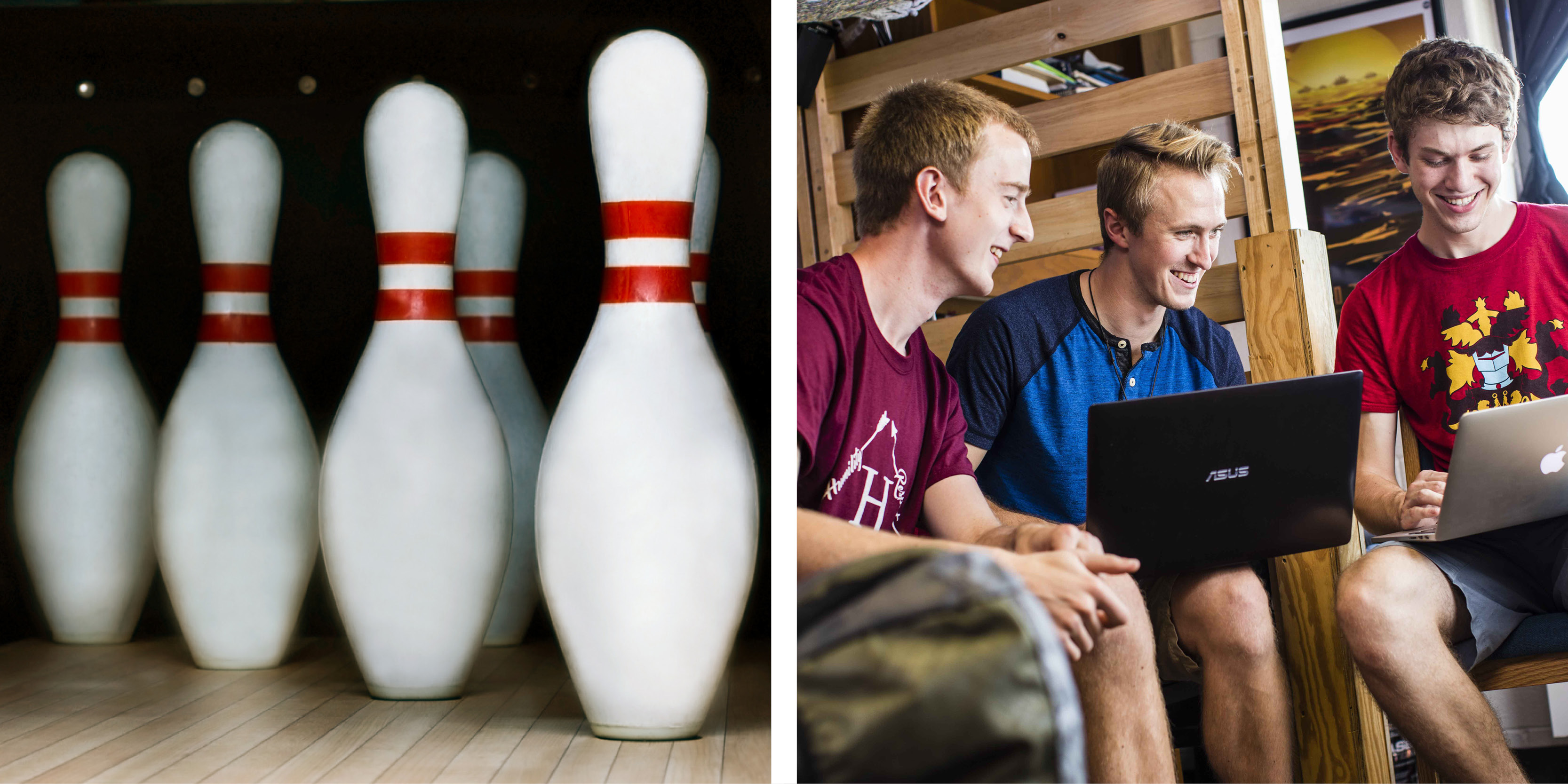 Northwestern College is adding competitive clubs in bowling and esports this spring semester with the intent that the Red Raiders will field varsity-level programs in those sports in 2020–2021. Prospective students will be eligible for activity awards for their participation beginning next fall.
"We are excited to be able to offer more opportunities for student-athletes to participate in a sport they are passionate about as part of the Northwestern College experience," says Earl Woudstra, director of athletics. "Both of these sports are growing in popularity, and we feel that they are a good fit for the Red Raider athletic program and the college as a whole."
Bowling
Dr. Todd Tracy, professor of biology, will lead the co-ed bowling club this spring as faculty sponsor. Northwestern hopes to have men's and women's programs competing at the club level next year. Sportsman's Lanes in Hawarden and Sweet 16 Lanes in Le Mars will provide practice and competition venues for Northwestern. The Red Raiders will compete as part of the U.S. Bowling Congress (USBC) Collegiate governing body in the NAIA. Bowling currently has invitational status in the NAIA. 
Prospective students interested in bowling are encouraged to contact Tracy at ttracy@nwciowa.edu for more information.
Esports
Co-ed esports will be led by co-directors Ben Karnish and Dan Swier, who also serve as the head women's and men's soccer coaches, respectively. A practice arena will be established on campus, and the directors and student-athletes together will decide the games in which the club will compete. Northwestern's esports club will participate in competitive gaming that promotes team communication and cooperation to be successful, with sensitivity toward violence, negative portrayal of female characters, and concerns for addictive behaviors. Northwestern will compete as part of the National Association of Collegiate Esports (NACE), which has a close relationship with the NAIA. 
Prospective students interested in esports are encouraged to contact Karnish at bkarnish@nwciowa.edu for more information.