Twenty-four Northwestern programs recommended by guidebook
Wednesday, February 14, 2018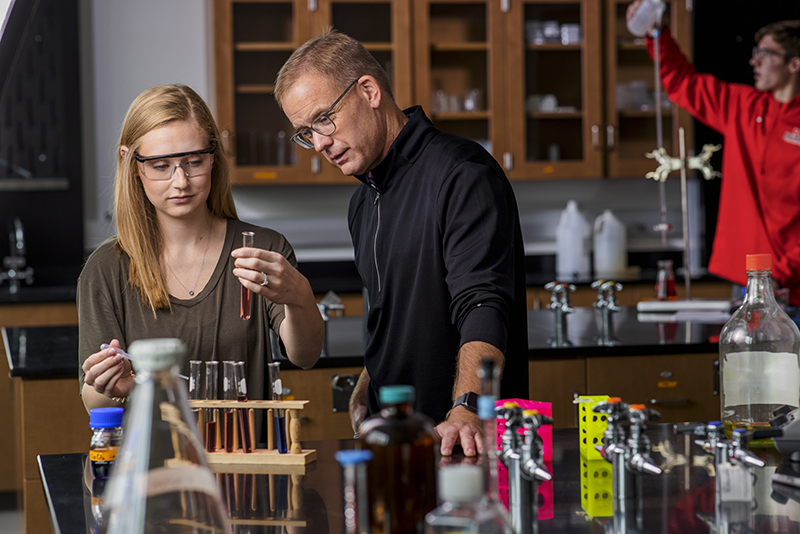 Chemistry is among 24 Northwestern College programs included in the 2018 issue of Rugg's Recommendations on the Colleges.
Twenty-four Northwestern College academic programs are listed in the 2018 edition of Rugg's Recommendations on the Colleges, a national guidebook that recommends specific college departments to prospective students.
The selected programs are actuarial science, athletic training, biochemistry, biology, business, chemistry, computer science, ecological science, education, English, exercise science, history, music, music and worship leadership, nursing, philosophy, physics, psychology, public relations, religion, social work, sociology, Spanish and theatre.
Written by Frederick Rugg, a Brown University graduate who directed secondary college counseling programs for 20 years and conducted college seminars around the country for 23 years, the book includes programs at 1,180 four-year colleges he has identified as providing a high-quality education. The typical school has 10 departments listed.
Rugg's listings rely heavily on recommendations from college students. Suggestions are also received from high school counselors, parents and college personnel.