Northwestern presentations added to TED video library
Thursday, May 25, 2023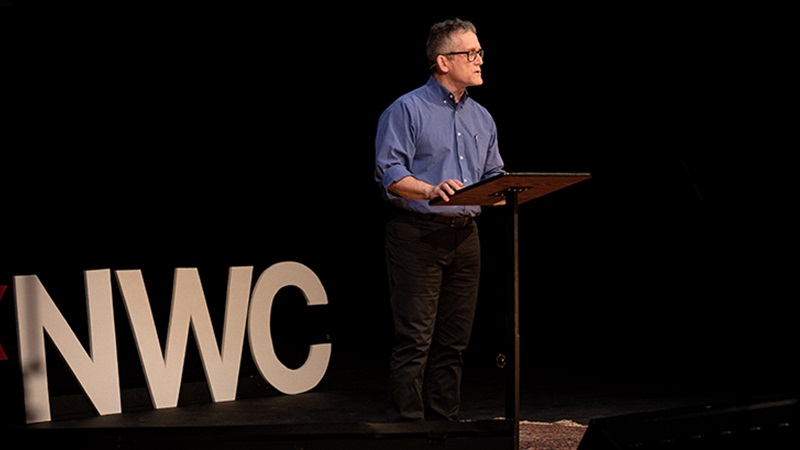 Seven presentations given by Northwestern College faculty and staff have been added to the TED video library on YouTube.
The videos document the talks given at TEDxNWC, an event coordinated by Northwestern senior Clara Pahl in March. Using the theme of chiaroscuro, an art technique in which the main subject of a painting is revealed in lighter colors with darkness and shadows around it, TEDxNWC sought to inspire Northwestern students to think critically about how to be a light in life's darkest moments, according to Pahl.
A senior Honors Program member majoring in English and psychology from Ames, Iowa, Pahl secured the license to host the TED event and worked with a team of students to make it happen. She said she heard very positive comments from attendees. "It was great to see professors and peers share useful lessons that are very pertinent to issues happening in our community and on our campus," she says.
The following videos, ranging from 15 to 18 minutes in length, have been added to the TED library and can be viewed on YouTube:
Junior Elena Lee is leading efforts to present the second TEDxNWC event next March.