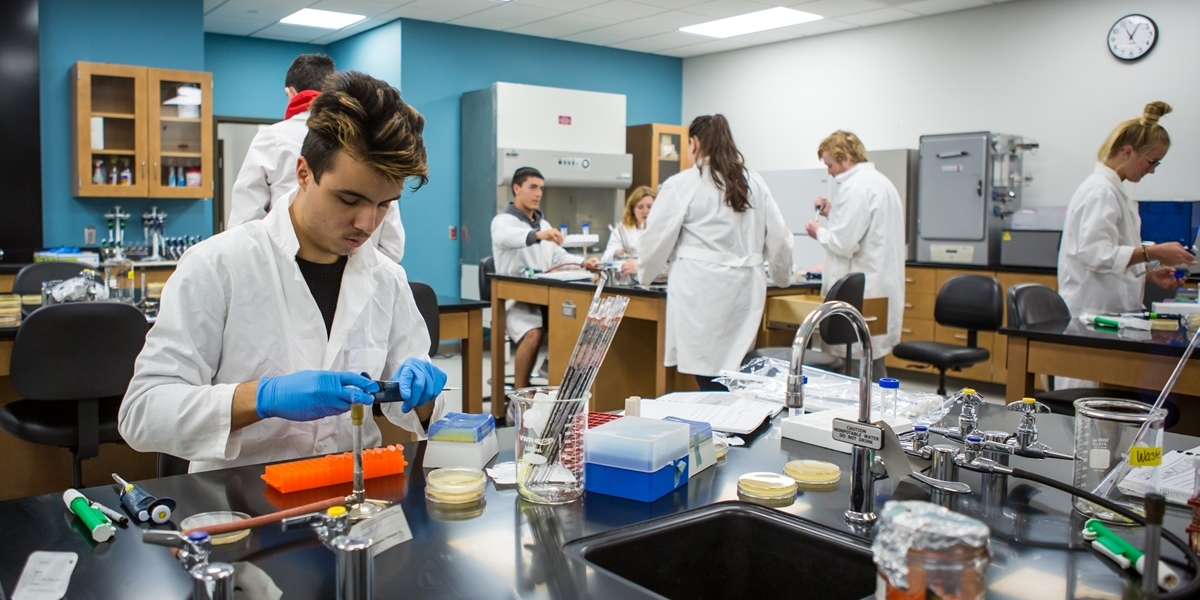 Labs and field sites
Laboratories
Our recently renovated science laboratories include:
A research laboratory with state-of-the-art electrophysiology set-ups that are used in muscle physiology, neurophysiology and pharmacology experiments
Intracellular and extracellular amplifiers, stimulators, physiograph and data recorders for both faculty and student research
Electrophoresis equipment
A PCR machine
A tissue culture hood
---
Human cadaver lab
If you study biology at Northwestern, you'll have the unique chance to improve your body of knowledge in Northwestern's human cadaver lab. Especially for students headed into the health professions, that means you'll have real human anatomy experience before going to medical school or other graduate programs.
---
Prairie
Northwestern's 21-acre tallgrass prairie is a plains laboratory for ecological science students. Located along a creek about 20 miles from campus, the restored prairie is used for plant pollination research, stream studies, and investigations of prairie succession and the effects of burning on prairie ecosystem composition. Students also do research at local wetlands and a large prairie restoration site four miles from campus.
---
Forest
The college's 4.5-acre forest, located 2 miles from campus, is also used by ecological science students. Students head to the woods to study forest succession, predators and ground nests, the effects of non-native invasive species, and territoriality and habitat preferences.