Northwestern history professor's work published
Friday, July 14, 2017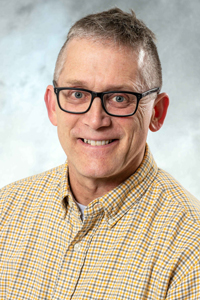 Dr. Michael Kugler, professor of history at Northwestern College, published an article on the Enlightenment in the summer 2017 edition of Christian Scholar's Review.
In the article, "The Faun Beneath the Lamppost: When Christian Scholars Talk About the Enlightenment," Kugler argues that "a wide range of contemporary Christian scholarship defines modern moral, religious and social malaise in direct descent from the philosophical speculations known historically as the Enlightenment." Kugler writes that though such narratives seem credible to some, they are unconvincing to him.
"Surely we desire to understand the Enlightenment from different disciplinary and theological narratives better, and to be as accurate as possible," writes Kugler. "My argument suggests some first steps toward emerging from the apparent impasse of misunderstanding and misrepresentation haunting many of our conversations about modernity, theology and ethics."
Christian Scholar's Review is a journal for Christians called to an academic vocation. The publication offers peer-reviewed scholarship and research that spans disciplines with the intent of advancing the integration of faith and learning.
Kugler joined Northwestern's faculty in 1994 and primarily teaches European history from the Reformation through the modern era. He received the college's Teaching Excellence Award in 2006.
Kugler earned a bachelor's degree from Judson Baptist College in Portland, Ore., a master's degree from Western Washington University and a doctorate from the University of Chicago.