Northwestern professors present at conference
Friday, August 5, 2016
Two members of Northwestern College's faculty gave presentations at the Association for Scottish Literature conference at the University of Glasgow in Scotland last month.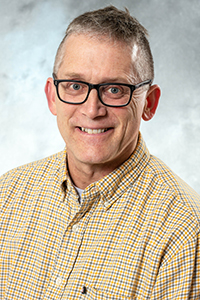 Dr. Mike Kugler, professor of history, read his essay, "A Post-Religious Incarnation in Warner's 'Morvern Callar,'" which discussed religious imagery in Alan Warner's 1996 novel. Kugler argued that the controversial novel is not a portrait of anarchic excess in a post-capitalist wasteland, as critics have charged, but is instead a sympathetic story of a spiritual quest in post-Christian Europe.
Dr. Sam Martin, assistant professor of English, presented his essay, "Ian Rankin and the Anarchic Drive in Crime Fiction and Christianity." Martin discussed how both the traditional British "whodunnit" mystery and the creation, fall and redemption story of the Bible are primarily focused on restoration. In contrast, Martin proposed that what drives the contemporary Scottish crime fiction of Ian Rankin and the ministry of Jesus, as read by modern thinkers like Jacques Ellul and Terry Eagleton, is an anarchic impulse primarily focused on the disruption of corrupt systems.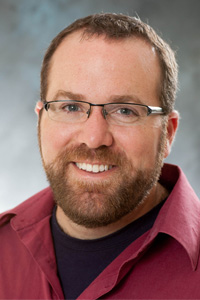 The conference's theme was literature and religion in Scotland, with participants encouraged to examine ways in which religions and religious impulses have influenced, and been influenced by, the literature of Scotland, both past and present.
A member of Northwestern's faculty since 1994, Kugler was the recipient of the college's Teaching Excellence Award in 2006. After graduating with a bachelor's degree from Judson Baptist College in Portland, Ore., Kugler earned a master's degree from Western Washington University and a doctorate from the University of Chicago.
A member of Northwestern's faculty since 2012, Martin received a Northwestern Endowed Research Fellowship in 2014. Before coming to Northwestern, he completed a doctoral degree in English language and literature at Memorial University of Newfoundland, where he taught courses in short fiction, poetry, drama and the novel. He also holds a bachelor's degree from Redeemer University College and a master's degree in creative writing from the University of Toronto.