Northwestern history prof contributes book chapter
Wednesday, June 22, 2016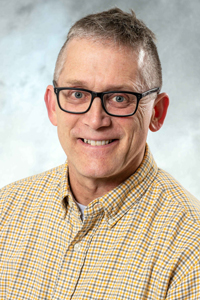 Dr. Michael Kugler, professor of history at Northwestern College, recently published a chapter in "Discworld and Philosophy: Reality is not what it Seems."  
The book, published by Open Court and edited by Nicolaus Michaud, is dedicated to the Discworld novels of English fantasy author Sir Terry Pratchett. In his contributed chapter, "We Willna be Fooled Again! Wee Free Anarchists!" Kugler draws inspiration from Pratchett's novel about pixie Scottish men, "Wee Free Men," and reimagines them as anarchists.
"The fearless audacity and stubborn independence of these characters, and their shocking behavior, inspire the reader to imagine how the authorities in their own world might hide injustice behind tradition, respectability and ceremony," says Kugler. "A just society begins with imagining it, and I suggest that anarchists are necessary to any decent society because they inspire our imagination to conceive of challenging authority for the sake of compassion and reform."
Pratchett's "Discworld" novels offered whimsical explanations for the reason behind why things are what they are. "Discworld and Philosophy" is a collection of works by contributing authors that expand upon the philosophical implications of Pratchett's written work.
A member of Northwestern's faculty since 1994, Kugler was the recipient of the college's Teaching Excellence Award in 2006. He teaches courses in European history from the Reformation through the modern era and holds research interests in the Enlightenment era, historical narrative and the history of incarnational theology.
A graduate of Judson Baptist College in Portland, Ore., Kugler earned a master's degree from Western Washington University and a doctorate from the University of Chicago.