History prof to present at national park event
Friday, May 23, 2014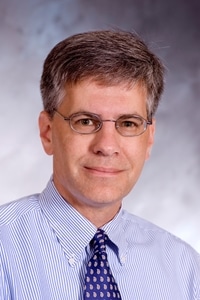 Duane Jundt, lecturer in history at Northwestern College, will give a presentation at the Theodore Roosevelt Nature and History Association's 60th annual Birdwalk Celebration on Saturday, May 31, at the Theodore Roosevelt National Park in Medora, N.D.
Jundt will present his research, "Birdwatcher-in-Chief: Theodore Roosevelt and America's Birds." His presentation will focus on President Roosevelt and his efforts to preserve America's threatened bird species and habitats. Jundt will also explore the role birds played in the life of the former president.
A member of Northwestern's faculty since 2002, Jundt is also an active member of the Theodore Roosevelt Nature and History Association. He serves on the advisory board of the Theodore Roosevelt Association and has given presentations about Roosevelt at nature centers and national parks across the country.
After earning a bachelor's degree at Moorhead State University in Minnesota, Jundt went on to earn a master's degree in history at the University of Notre Dame, where he has also completed doctoral work.