NWC history prof to present paper
Wednesday, June 5, 2013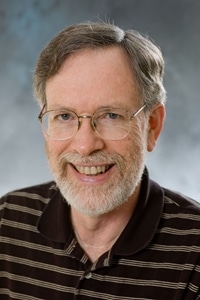 Dr. Doug Anderson, professor of history at Northwestern College, will present a paper at the Association for the Advancement of Dutch-American Studies (AADAS) conference in Pella, Iowa, on June 6.
The 19th biennial AADAS conference will focus on Dutch military contributions to America between the Civil War and the Vietnam War.
Anderson will present his paper entitled "William Vandever, 'of Holland, not of Sweedish descent': Presbyterian, Congressman, General." His paper focuses on the life of William Vandever, a Civil War general, U.S. Indian inspector and two-term Congressmen who left no written memoir. Vandever's Dutch heritage, contributions during the Civil War and his Christian moral grounding serve as speaking points throughout Anderson's paper.
A member of Northwestern's faculty since 1989, Anderson earned a doctorate in American religious history from Graduate Theological Union in Berkeley, Calif. He is co-author of "Pilgrim Progression: The Protestant Experience in California," and his articles and book reviews have been published in Western Historical Quarterly, Religion and American Culture, and Fides et Historia.