History prof elected to advisory board
Monday, December 3, 2012
Duane Jundt, lecturer in history at Northwestern College, has been elected to the advisory board of the Theodore Roosevelt Association.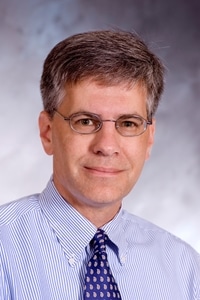 Jundt will serve a three-year team beginning Jan. 1. His board responsibilities will include advising the executive committee on issues concerning meeting sites and outreach activities, writing book review essays for the Theodore Roosevelt Association Journal, and serving on a committee that handles educational outreach initiatives for high school and college-age students. The advisory board has included some noted members, including award-winning biographers David McCullough, Douglas Brinkley and Edmund Morris.
Founded in 1919, the Theodore Roosevelt Association is a nonprofit historical society that aims to preserve the memory and ideals of Theodore Roosevelt. Members of the national organization retain historical sites significant to Roosevelt, promote research of the late president, and deliver stuffed animals to hospitalized children through the Teddy Bear for Kids program.
A member of Northwestern's faculty since 2002, Jundt teaches courses in American history and Western civilization. He holds a master's degree in history from the University of Notre Dame, and an undergraduate degree from Moorhead State University. His research and writing focuses on the life and legacy of President Theodore Roosevelt, especially the impact of Roosevelt's years in the Dakota Badlands.