Northwestern art professor to display work in college's gallery
Thursday, October 19, 2017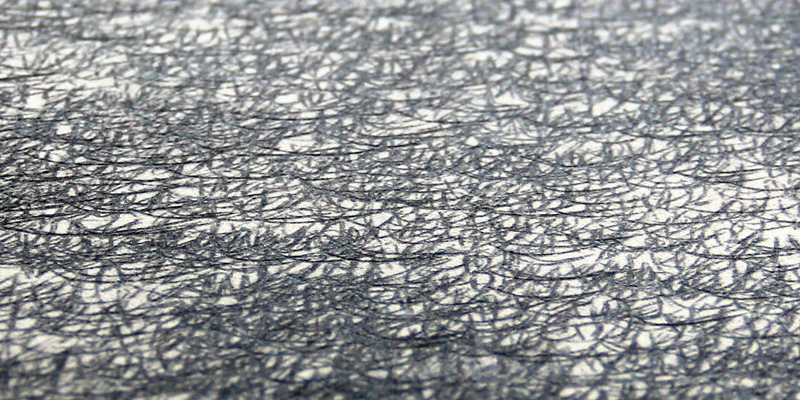 Northwestern College art professor Yun Shin will exhibit drawings created by tracing her parents' signatures thousands of times in Te Paske Gallery Oct. 30 through Nov. 17.
Yun Shin, an assistant professor of art at Northwestern College, will display her work in the college's Te Paske Gallery Oct. 30 through Nov. 17. An opening reception is scheduled for Monday, Oct. 30, at 7 p.m.
Shin's exhibit, titled "Endless Loop," features drawings created by tracing her father's and mother's signatures thousands of times. Working with carbon paper, pencil and paper, she layers the signatures into what become abstract patterns that suggest an infinite space.
"Tracing is a simple technique that can yield surprising discoveries," Shin says. "Labor and time—the very process of creation which is hidden and invested within each work—become a significant part of my art. Living alone in a foreign culture has influenced me to recreate relationships with my family through my visual work. These drawings are a ritualistic activity that brings me closer to my memories."
Shin joined Northwestern's faculty in 2012. She holds a Master of Fine Arts degree from the University of Texas at Austin and Bachelor of Fine Arts degrees from Virginia Commonwealth University and Cho-Sun University in South Korea. Her work has been part of solo and group exhibitions in cities throughout the United States, including New York City and Los Angeles. In 2017 she received a $10,000 artist fellowship from the Iowa Arts Council, a division of the Iowa Department of Cultural Affairs.
Northwestern's Te Paske Gallery is located in the Thea G. Korver Visual Arts Center, on Highway 10 at 214 8th Street SW in Orange City. Gallery hours are 8 a.m. to midnight Monday through Saturday and 1 p.m. to midnight Sunday.