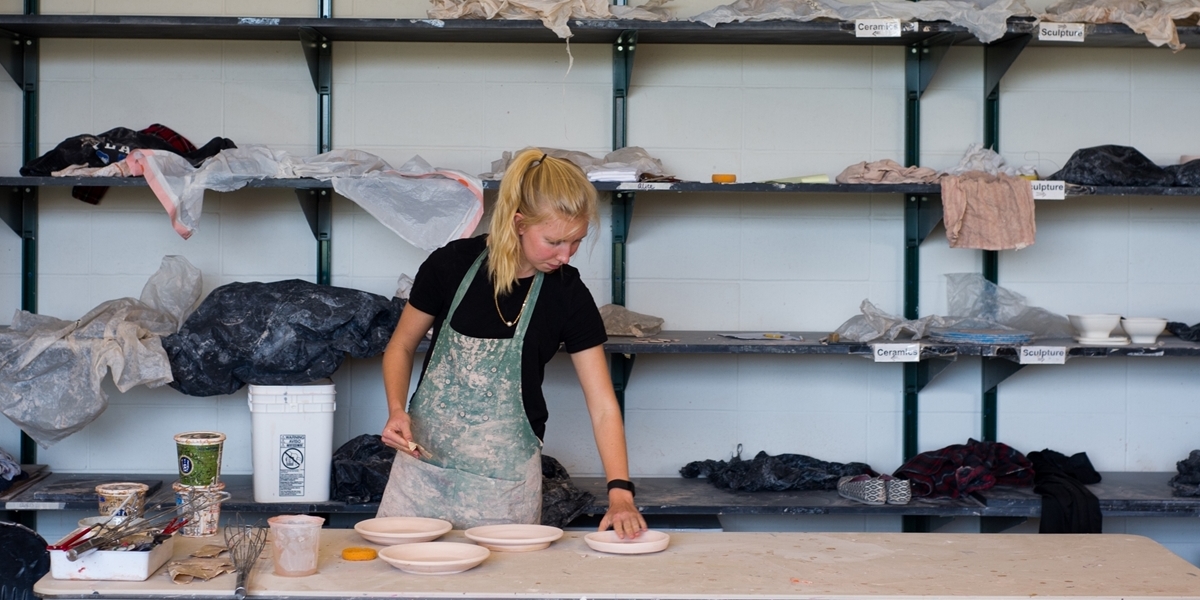 Art facilities
Korver Visual Arts Center
Artists need space and freedom to experiment. The Korver Visual Arts Center has well-equipped studios for ceramics, design, drawing, painting, photography, printmaking and sculpture.
---
Studios and creative tools
Korver Center studios have expansive north-facing windows and include easels, drawing tables, and lockers where art students can store projects and supplies. Students also have access to studios, including:
Ceramics room with 17 wheels and 4 kilns
Drawing studio with 20 drafting tables
Mac lab with 21 computers containing Adobe Suite
Painting studio for oil, acrylic and watercolors
Photography darkroom
Printmaking studio with 4 presses
Sculpture lab with professional-grade power tools
---
Te Paske Gallery
The centerpiece of the Korver Arts Center is the Te Paske Gallery, which hosts monthly exhibitions by professional and student artists. Northwestern also maintains its own fine art collection of master works.