Northwestern art professor's work exhibited at Des Moines Art Center
Thursday, August 31, 2017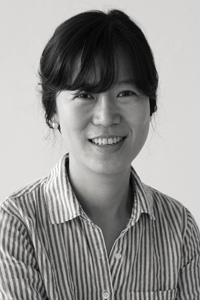 Yun Shin, assistant professor of art at Northwestern College, is exhibiting her "Pattern Studies" works at the Des Moines Art Center through Sunday, Dec. 3.
In her work, Shin repeatedly traces the same shapes or points and renders the same fine lines, following the patterns of her mother's knitting. Using ink, paint and pencil of monotone colors, Shin enlarges the knitting details and repeatedly traces patterns to create texture with layers of ink and paint. When completed, entire sheets of paper sized up to 66 by 30 inches are filled with meticulous rows of symmetrical geometric patterns. Though her work has a sense of minimalism, the personal aspect adds depth to each piece.
"Through recreating the objects based on my own personal interpretation, I start to understand the intense process of working alone in contemplation," Shin says. "The more I personalize my family's possessions, the more I am able to see myself in them."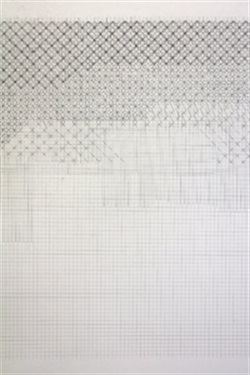 Shin's work is on display in the Blank One Gallery of the Des Moines Art Center, located at 4700 Grand Ave. in Des Moines. She gave a gallery talk as part of a public reception for the "Iowa Artists 2017: Yun Shin" exhibition on Aug. 25. 
A member of Northwestern's faculty since 2012, Shin holds a Master of Fine Arts degree in studio arts from the University of Texas at Austin, a bachelor's in craft and material studies from Virginia Commonwealth University, and a bachelor's in industrial design from Cho-Sun University in South Korea. Shin has displayed her work in both solo and group exhibitions in cities across the United States, including New York, Chicago, Los Angeles and Austin. Shin is the recipient of many art honors, including a 2017 Artist Fellowship from the Iowa Arts Council, a division of the Iowa Department of Cultural Affairs.