Northwestern art professor displays work
Wednesday, September 17, 2014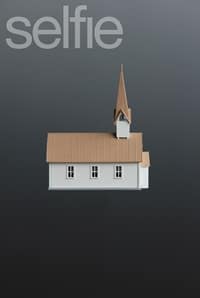 A series of portraits by Phil Scorza, assistant professor of art and design at Northwestern College, will be on display in the college's Te Paske Gallery Sept. 29 through Oct. 24. A public reception is scheduled for Friday, Oct. 3, at 7 p.m.
Entitled "selfie," the exhibit features a new body of work Scorza completed this past summer. Prior to shooting people's portraits, he talked with them about their relationship with the church and then asked them to describe their relationship with God. Scorza's interpretation of their answers and the conversations that followed influenced how he photographed his subjects. The resulting imagery is a visual representation—a selfie—of the inward self-reflection shared by each person.
Scorza joined Northwestern's art faculty in 2005 and currently serves as the department chair. Prior to becoming a college professor, he served as the creative director for Vogels Inc. in Orange City; was an assistant art director for No Shore Graphics in Des Moines; and worked as a graphic designer and video animator for Transchannel-Village Advertising, also in Des Moines. He has operated his own freelance design business, Scorza Graphic Design, since 1988.
Scorza attended Northwestern for two years before earned a bachelor's degree in graphic design from Iowa State University. He has a Master of Fine Arts degree in visual art from Lesley University College of Art and Design. Scorza's work has been exhibited in Sioux Falls, S.D., at the Washington Pavilion of Arts and Science and at Avera McKennan Hospital & University Health Center; at the Sioux City Art Center; and at Northwestern, Dordt College and Lesley University in Boston. His work is in the permanent collection of NWC, and he has served as a curator and juror for the Sioux City Art Center.
Te Paske Gallery is located in the Thea G. Korver Visual Arts Center, on Highway 10 at 214 8th Street SW in Orange City. Gallery hours are 8 a.m. to midnight Monday through Saturday and 1 p.m. to midnight Sunday.