Art gallery to feature Sioux City professor
Wednesday, August 13, 2014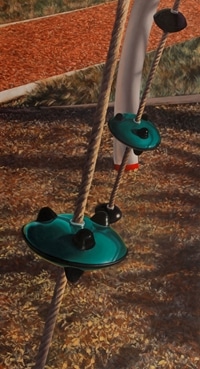 Northwestern College will open its 2014–15 art exhibit season with a show by Terri Parish McGaffin, associate professor of art at Morningside College. Entitled "The Color Beneath," the exhibit will be on display in Te Paske Gallery Aug. 26 through Sept. 19. A public reception is scheduled for Friday, Aug. 29, at 7 p.m.
McGaffin describes her paintings—done in oil and acrylic on canvas—as "representational" or "illusionistic."
"As a painter, I follow an intuitive approach to content and a more analytical approach to form," she says. "I'm always engaged in the search for composition and relationships of value and color in the visible world. As an artist, I wish to represent visual harmonies and discords; a sense of place or time; and a link to memory, sensation and emotion."
McGaffin teaches studio art and writing courses at Morningside and serves as chair of the art department. She has worked as a professional artist for many years and has exhibited recently at the Norfolk (Neb.) Arts Center, Washington Pavilion in Sioux Falls, Sioux City Art Center and Wayne State College. Her paintings are in the collections of the Sioux City Art Center, Mercy Hospital in Sioux City, Morningside College, the University of South Dakota and many private collections. McGaffin earned a Bachelor of Fine Arts degree from Drake University and a Master of Fine Arts from the University of South Dakota.
Northwestern's Te Paske Gallery is located in the Thea G. Korver Visual Arts Center, on Highway 10 at 214 8th Street SW in Orange City. Gallery hours are 8 a.m. to midnight Monday through Saturday and 1 p.m. to midnight Sunday.