Two join Northwestern faculty
Friday, January 16, 2015
Northwestern College welcomed two new faculty members with the start of spring semester classes Jan. 8.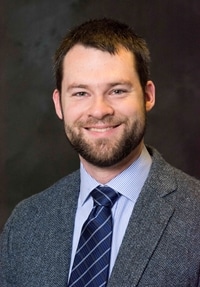 Dr. Tyler Scott joined the math and physics department as an assistant professor of physics. He comes to Northwestern from Clemson University, where he completed a doctorate in engineering and science education and has served as a teaching and research assistant since 2007. He holds two other degrees in physics: a master's from Clemson and a bachelor's from Bob Jones University. Scott's dissertation focuses on students' interdisciplinary affinities and their identities as physics students, with the goal of identifying practical ways physics educators can engage a broader range of students. He has also conducted research on the physics of the upper atmosphere.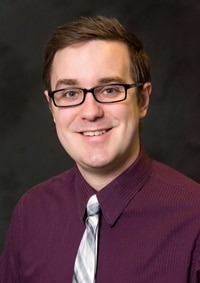 Andrew Klumpp is filling a one-semester position as an instructor in religion. He is a Northwestern College graduate who earned a Master of Divinity degree from Duke University Divinity School in 2014. He previously served as a teaching and research assistant at Duke, as well as the visitor relations specialist for Duke University Chapel. Klumpp is a licensed candidate for ministry in the Reformed Church in America, a former board member for the Duke Presbyterian Campus Ministries, and a one-time nominee for the Commission on Education and Ecumenism of the World Council of Churches.