Dr. Hyunsung Jun Associate Professor of Math and Physics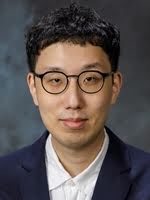 Education:
Ph.D., B.S., Seoul National University
712-707-7093
hyunsung.jun@nwciowa.edu
VPH 115A
Dr. Jun has conducted research at NASA and served as a research professor and taught at Seoul National University (SNU). After completing a bachelor's degree in astronomy from SNU, he earned his doctorate from SNU in 2014 with a dissertation titled "Life of the Most Massive Black Holes." He is a prolific researcher and author, published in the Astrophysical Journal, Astronomy & Astrophysics, Monthly Notices of the Royal Astronomical Society, Journal of the Korean Astronomical Society, Publications of the Astronomical Society of Japan, Nature, and Science. He co-authored Summa Cum Laude Earth Science 1, a high school reference textbook.
Dr. Jun is a frequent presenter at meetings of the American Astronomical Society and the Korean Astronomical Society. He was also the recipient of several fellowships and awards totaling $1.3 million, including a Sejong Science Fellowship, a Korean Presidential Postdoctoral Fellowship, and a NASA Postdoctoral Program.
A member of both the Korean Astronomical Society and the American Astronomical Society, Dr. Jun is dedicated to helping students become critical thinkers through classroom and research activities and sharing with them the complementary roles of faith and science.