Northwestern graduates present research at psychology convention
Thursday, June 14, 2018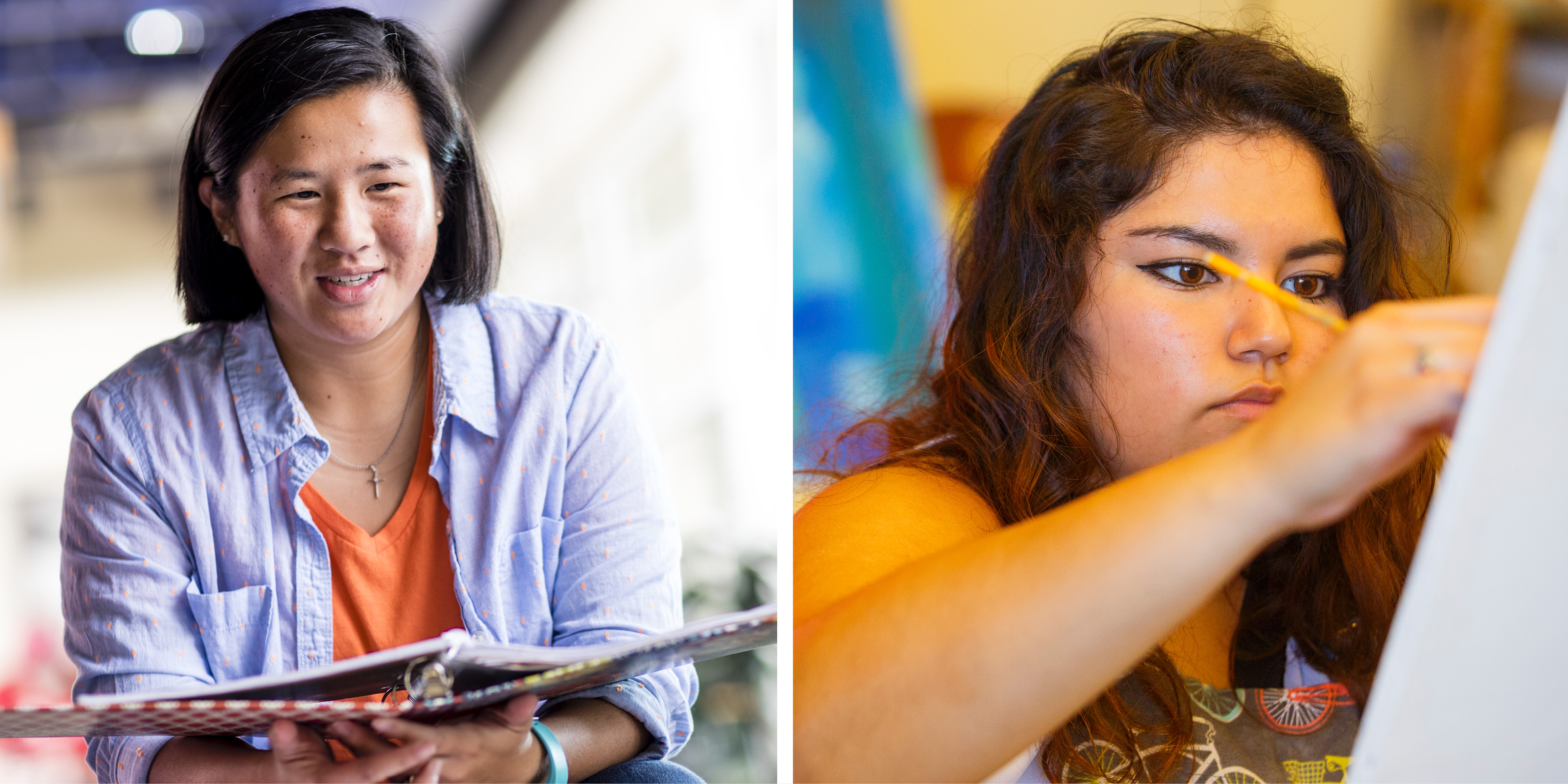 Two 2018 Northwestern College graduates, Virginia Kjer and Osiris Ordaz, presented their psychology research at the annual convention of the Association for Psychological Science (APS) May 24–27 in San Francisco.
Kjer's poster presentation, "Athletes' Motivation for Adherence to Injury Rehabilitation Programs," focused on the data she collected from 192 college athletes requiring physical rehabilitation after they were severely injured. "As expected, athletes with more severe injuries and stronger motivation to return to play were more likely to adhere to rehabilitation," Kjer writes. "However, more internally motivated athletes and women did not show greater adherence than externally motivated athletes and men."
A Northwestern Honors Scholar, Kjer graduated in May with a degree in Spanish and will attend Southern Illinois University Edwardsville to pursue a master's degree in exercise and sport psychology. "Northwestern taught me that a well-rounded education is vital for understanding how the world works and how I can make it a better place," she says. "APS covers a wide range of topics, and because of my education at Northwestern, I was able to appreciate the variety of research presented at the conference."
Ordaz's poster presentation was titled "The Influence of Negative Bias Theory in Art Stimuli with Consideration of Art Familiarity."
"Negativity bias theory proposes that humans have an attentional bias toward stimuli that are perceived as negative. It is unknown if art familiarity in some way counters the effects of having an attentional bias toward negative stimuli more than positive stimuli," Ordaz writes regarding her desire to research the topic. Ordaz's study found that people tend to remember more negative than positive art images, in line with the negativity bias.
Also a Northwestern Honors Scholar, Ordaz graduated in May with degrees in psychology and art. She plans to attend Adler University in Chicago to pursue a master's degree in counseling/art therapy.
"Northwestern provided me with tools and resources, but also encouraged the use of them to help me further my education outside the classroom," says Ordaz. "This conference wasn't a requirement, but Northwestern's faculty taught me the importance of going the extra mile to seek truth in every field."
The annual convention of the APS brings together psychological researchers and academics to discuss and present research that spans the spectrum of psychological science.