Northwestern foreign language professor presents at international conference
Wednesday, August 24, 2016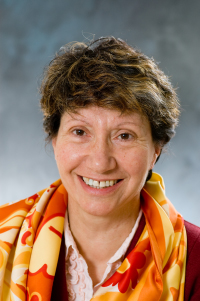 Dr. Diana Gonzalez, associate professor of Spanish at Northwestern College, presented at the International Association for the Promotion of Christian Higher Education's (IAPCHE) eighth annual international conference at Baekseok University in Cheonan City, South Korea.
Gonzalez's paper, "Culturally and Linguistically Humble," was developed from her work preparing Spanish majors for study abroad experiences.
This year's theme of the IAPCHE conference was strengthening Christian higher education in an era of global transformation. Participants were challenged to address the issues and opportunities of shifting global realities with integrity and conviction. Over 150 attendees from 30 different countries attended the event.
A member of Northwestern's faculty since 2006, Gonzalez holds interests in how languages function and behave, especially in field related to language in society and meaning. Previously, she served with Wycliffe Bible Translators and the Summer Institute of Linguistics, teaching at the Ricardo Palma University in Lima, Peru.
Gonzalez holds a bachelor's degree and a specialization in linguistics from Argentina's Universidad Nacional del Sur, and a doctoral degree from the University of Gottingen in Germany.