Canadian poet to read from his work at Northwestern College event
Wednesday, April 4, 2018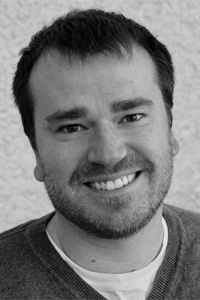 Canadian poet and folk musician Michael Minor will read from his debut poetry collection, "Learning to Love a River," and perform his own songs during a Northwestern College Deep Song Reading Series event at 7 p.m. on Tuesday, April 17. The free reading will take place in Town Square Coffee House, 125 Central Ave. NE, Orange City.
"Michael Minor's poetry is marked by the same clear-eyed grace and honesty glimpsed in the best of Gordon Lightfoot," says Dr. Sam Martin, assistant professor of English at Northwestern College. "But his music and lyricism is uniquely his own—an original voice from the north shore of Lake Superior."
Navigating through tragedy with sincere inquiry, Minor's "Learning to Love a River" explores unlikely existences in a small northern Ontario city that is rife with stereotype and misconception. With its insider's perspective, this collection offers a sympathetic but frank account for these misconceptions, challenging assumptions about race and class.
Originally from Thunder Bay, Ontario, Minor is a settler scholar teaching and studying decolonization through indigenous literature. He teaches academic writing in the Inner City Social Work Program at the University of Manitoba, the institution from which he earned a doctorate in English literature. He completed a master's degree at Memorial University of Newfoundland in St. John's and his undergraduate education at Trent University in Peterborough, Ontario. His poetry has been published in The Antigonish Review and CV2.
The Deep Song Reading Series seeks to enable students and community members to listen to new and established authors speak about their works and share some of their writing experiences.