Start your standout story.
English Teaching
Much like books introduce you to new points of view, Northwestern's interdisciplinary English teaching major is designed to expand your worldview and help shape your thinking. You'll study Shakespeare and film criticism with theatre professors; hone your workplace writing skills alongside public relations students; read literature staples from around the world; and receive advanced training in teaching practice. With an English teaching degree from Northwestern, you'll be equipped to succeed in the classroom and beyond.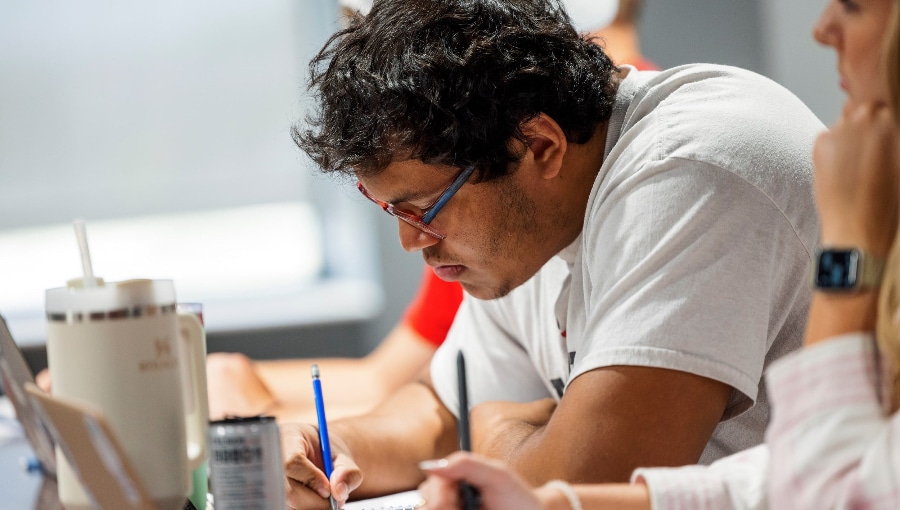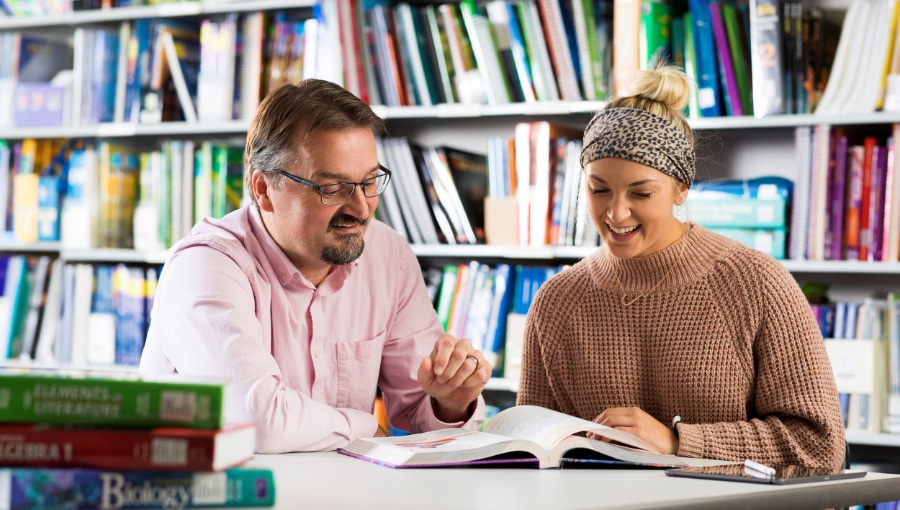 Why NWC?
Whether you are a crime fiction junkie or graphic novel enthusiast, our English profs will help you create a customized course schedule that aligns with your literary passions. You'll also have opportunity to attend conferences such as the Calvin Festival of Faith and Writing and the Iowa Council of Teachers of English.
As an English teaching major, you'll pursue two majors: one in English teaching and one in secondary education. Accredited by the Iowa Board of Educational Examiners, Northwestern's English teaching major will prepare you to teach literature, writing, journalism, speech and theatre.
Course topics include Shakespeare; literature from Latino, Native American, Black, American and British authors; and grammar in the classroom. An English teaching minor—or secondary teaching endorsement in English and language arts—is also available. Additional related minors include journalism, multimedia, public relations, theatre and theatre education.
CONTACT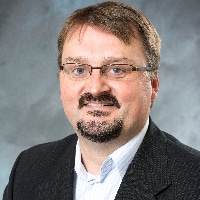 Outcomes
High school English teachers are in high demand, with a projected employment growth rate of 8% before 2030. Teachers working in private school districts earn an average of $58,550 per year, while teachers in public districts earn an average of $63,400, according to the U.S. Bureau of Labor Statistics.
Join our standout alumni at:
Le Mars Middle School
Le Mars, Iowa
West Lyon Community School
Inwood, Iowa
White Swan High School
White Swan, Washington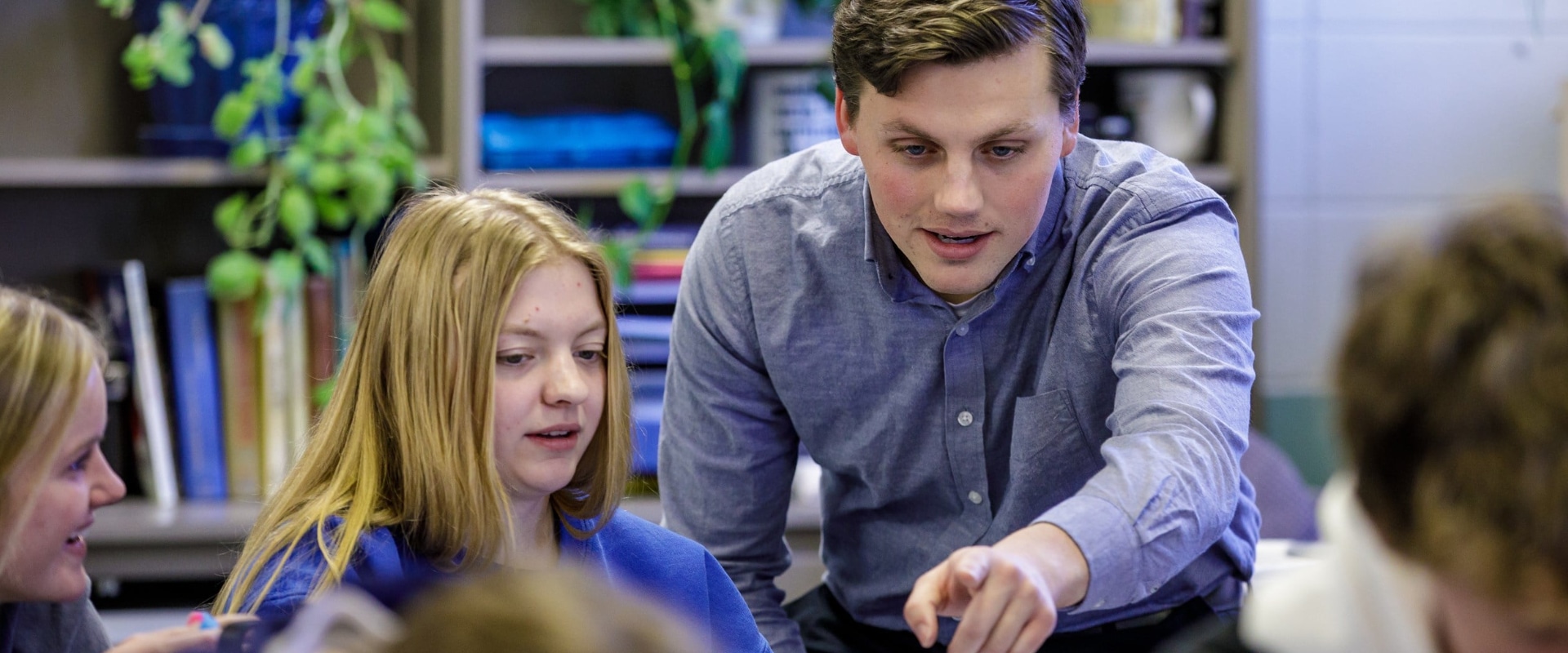 As an education major at Northwestern, you won't have to wait until your senior year to begin work in the classroom. Nearly every education class includes a field experience with students in area K–12 schools, so by the time you're given a student-teaching assignment, you'll have spent more than 100 hours working with students.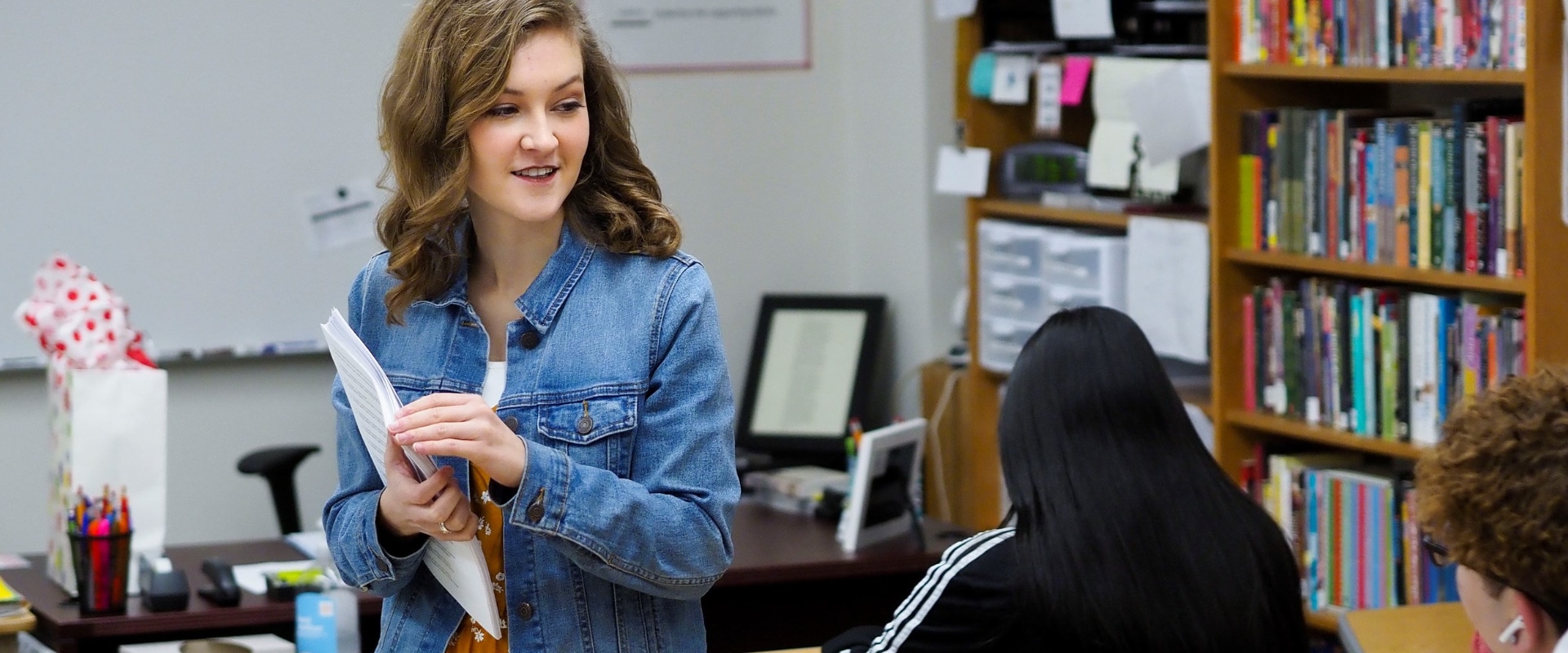 Here's what your student-teaching experience might look like:
Stick close to campus and teach at a school within 60 miles of NWC.
Teach in an inner-city school environment through Chicago Semester or Denver Urban Semester.
Venture abroad for a semester and teach overseas—NWC students have taught in places like Paraguay, Dominican Republic and Germany.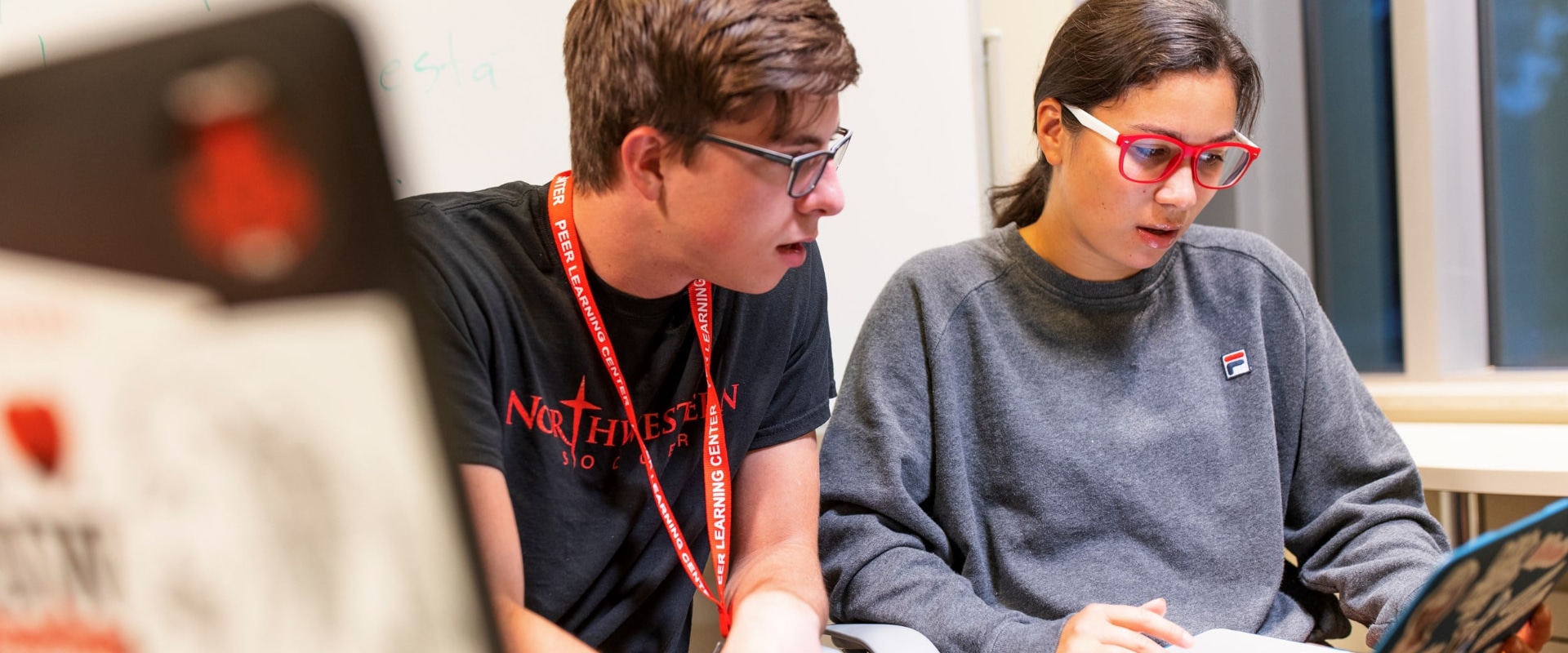 Visit the Writing Center for free writing help from an experienced student tutor. Strong student writers are recommended by their professors to work at the center—a paid opportunity that will also give you hands-on teaching experience.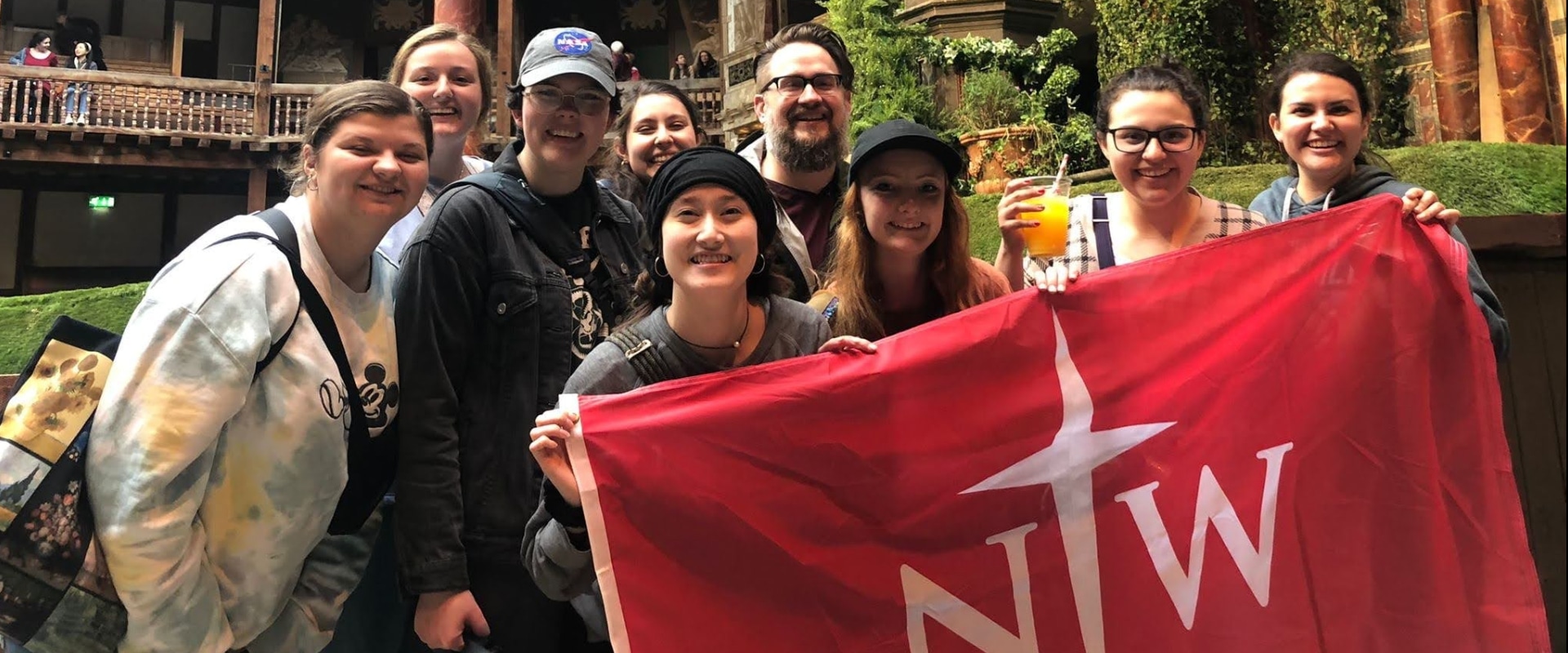 Journey across the pond for a semester at the University of Oxford, the oldest university in the English-speaking world. As a visiting student, you'll have access to more than 100 libraries and 11 million books! A 3 to 4-week summer study abroad experience in England is also offered, during which students attend plays on London's West End, tour museums, worship at St. Paul's Cathedral and explore a castle ruin.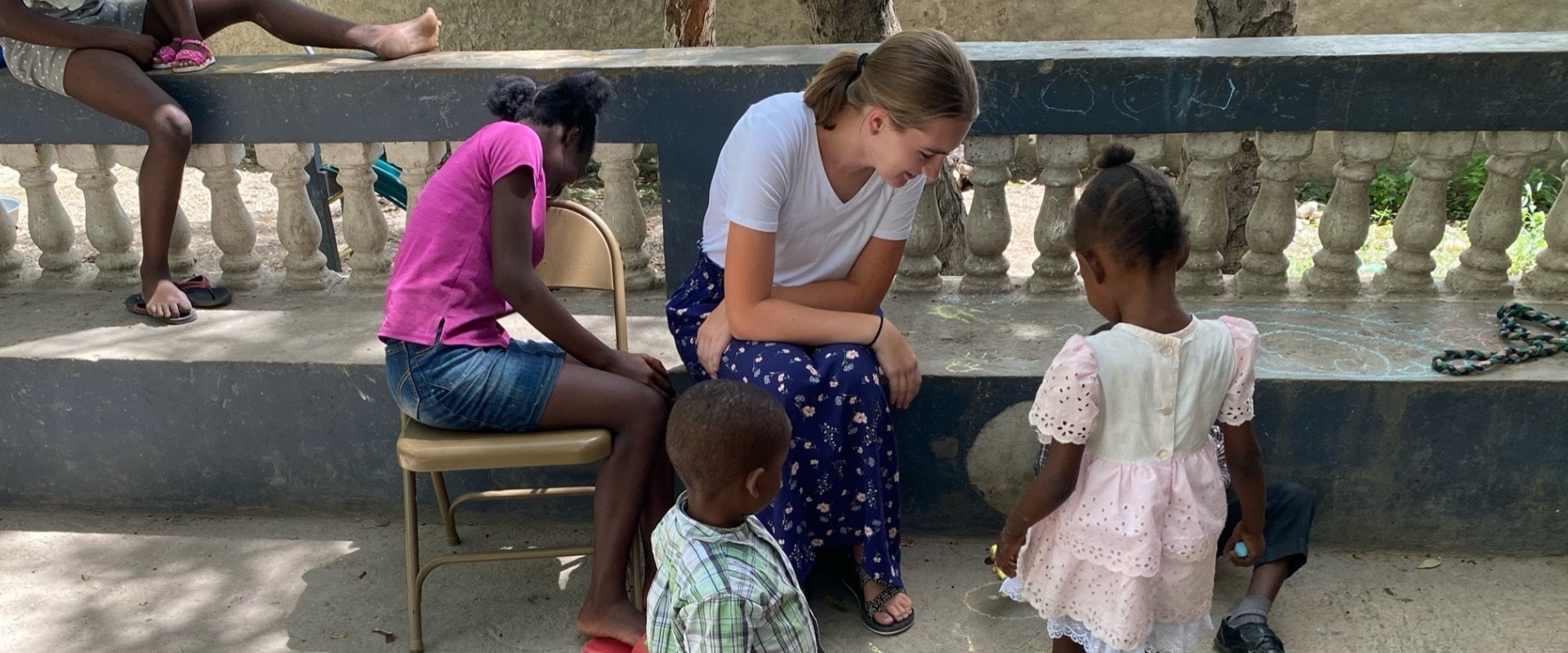 If you enjoyed participating in high school mission trips, you'll have even more opportunities to engage in service at Northwestern.
Participate in Romania Semester and work with New Horizons Foundation, an organization that uses adventure education to empower local teens.
Volunteer as an English or subject-area tutor for area school children.
Serve as a peer mentor for the Northwestern NEXT program, a college experience for students with intellectual or developmental disabilities.
Take a 10-day or 10-week mission trip to locations around the globe, where you might volunteer with after-school programs or teach ESL and vacation Bible school.
Faculty

Brilliant scholars. Committed Christians. Invested in you. That's Northwestern's faculty.

Dr. Chris Nonhof Associate Professor of Education and English


Dr. Thomas Truesdell '01 Director of Academic Support; Coordinator of Writing Across the Curriculum; Lecturer in English


Dr. Dietrik Vanderhill '03 Visiting Assistant Professor of English


Dr. Kali Jo Wacker '16 Assistant Professor of English