Award-winning author to speak at Northwestern College
Wednesday, March 8, 2017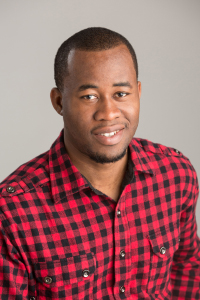 Award-winning author Chigozie Obioma will speak at Northwestern College on March 30 and 31. He will give a public reading of his work as part of the Deep Song Reading Series on Thursday, March 30, at 7 p.m. in Northwestern's Te Paske Gallery. He will also present in chapel at 10:05 a.m. on Friday, March 31, in Christ Chapel. Both events are free and open to the public.
Obioma is the author of "The Fishermen," a novel written from the point of view of nine-year-old Benjamin. Set in the small town of Akure, Nigeria, during the 1990s, Benjamin and his three older brothers skip school and go fishing while their strict father is away on a business trip. At a nearby river, they meet a dangerous madman who persuades the oldest brother that he is destined to be killed by one of his siblings.
"The Fishermen" has won a number of awards, including an NAACP Image Award for Debut Literary Work, the Los Angeles Times/Art Seidenbaum Prize for first fiction and the FT/Oppenheimer Emerging Voices Award for fiction. A finalist for the Man Booker Prize in 2015, the novel is being translated into 27 languages and adapted into a stage play.
"Having met Chigozie Obioma last year, I can't wait for this gifted, humble man to be on our campus," says Kim Van Es, lecturer in English at Northwestern. "We will be enriched listening to this author who comes from Nigeria but is being recognized throughout the world."
Obioma was named one of Foreign Policy's 100 Influential People of the Year for 2015. Born in Nigeria, Obioma has lived in Cyprus and Turkey and is currently serving as a professor of literature and creative writing at the University of Nebraska-Lincoln.