Author to read works at Northwestern College
Wednesday, January 27, 2016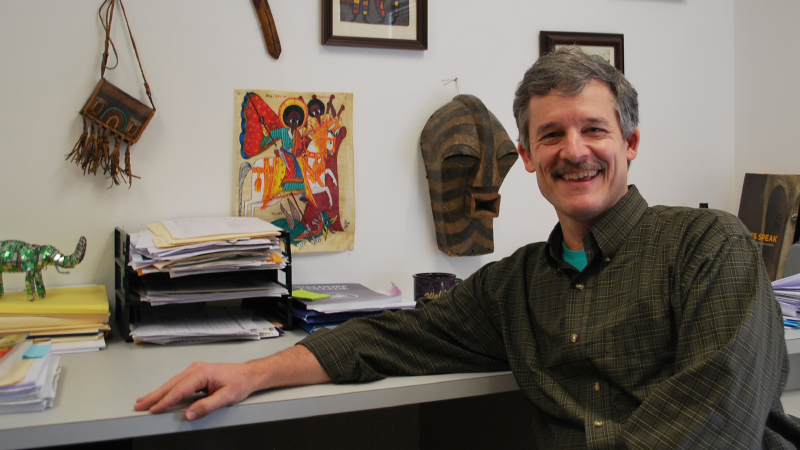 Author Tim Bascom will read from his most recent book as part of Northwestern College's Deep Song Reading Series on Tuesday, Feb. 9, at 7 p.m. The event will take place in the Te Paske Gallery.
Published by University of Iowa Press, Bascom's book, "Running to the Fire," was written about his experience as the son of American missionaries during an Ethiopian Marxist revolution. Through the eyes of a 16-year-old Kansas transplant, Bascom describes the turbulent year he and his family experienced in revolutionary Ethiopia and reflects on the historical, cultural and religious contexts that led to a struggle between his faith and his role within the country's conflict.
Bascom is also the author of the novel "Squatter's Rites," the essay collection "The Comfort Trap," and the memoir "Chameleon Days: An American Boyhood in Ethiopia," which won the Bakeless Literary Prize in Nonfiction. Excerpts from the memoir also earned Bascom the Editor's Prize from The Missouri Review and were included in Best American Travel Writing. He has been published in an array of literary journals and commercial magazines, including North American Review, Witness, Creative Nonfiction and The Christian Science Monitor.
A graduate of Wheaton College, Bascom earned a master's degree in literature from the University of Kansas and a Master of Fine Arts degree in creative writing through the University of Iowa's Nonfiction Writing Program. The director of creative writing at Waldorf College in Forest City, Iowa, Bascom has led workshops for writers and editors in more than 30 countries.
The Deep Song Reading Series is hosted by Northwestern's English department for the purpose of allowing students and community members the opportunity to listen to new and established authors speak about their works and share some of their writing experiences.