NWC senior awarded teaching scholarship
Monday, May 18, 2015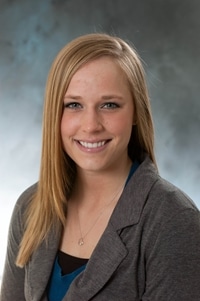 Northwestern College senior Erin Brasser has been awarded a scholarship for future educators from the Iowa State Education Association (ISEA).
Brasser, an English teaching major, is the daughter of Kevin Brasser '85 and Karen (Hagge '88) Brasser, who are current ISEA members working within the South O'Brien Community School District. The Brassers are residents of Paullina, Iowa.
Scholarships awarded by ISEA are given to the children of association members with aspirations of becoming teachers. Applicants must have completed 60 credit hours or be considered a junior at their college or university. Students must also indicate on their transcripts that they intend to pursue a career in teaching.
The ISEA has awarded scholarships for future educators for over 20 years. The organization seeks to promote and support quality education within Iowa's public schools.