Author to read works
Wednesday, March 11, 2015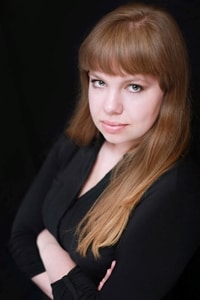 Northwestern College's 2015 Deep Song Reading Series will feature young adult author Kate Brauning on Thursday, March 26, at 7 p.m. The event will take place in the college's Te Paske Gallery.
Previously a high school English teacher, Brauning went on to teach fiction workshops at her local library and work with a literary agency and publishing houses. Now the associate editor at Entangled Publishing, Brauning also serves as a freelance editor and runs the group industry blog Pub Hub. In November 2014, Brauning's book, "How We Fall," was published by Merit Press.
"I think hearing Kate speak on campus will be a great opportunity for students," says Allison Mulder, junior writing/rhetoric major at Northwestern. "She's very friendly and encouraging, and I think her visit will be a great chance for other writers on campus to engage with someone who is local, professional and knowledgeable."
Brauning will also serve as the off-campus judge for this year's Spectrum, Northwestern's literary magazine. She will be announcing the first, second and third place winners of each genre at the book's launch party in April.
"I'm excited to have Kate Brauning judge Spectrum and give an on-campus reading," says Mulder. "Her book tackles some controversial themes, and it's been so interesting to hear her thoughts on why it's important to tackle dark topics and engage them, rather than sweep them under the rug."
The Deep Song Reading Series is hosted by Northwestern's English department for the purpose of allowing students and community members the opportunity to listen to new and established authors speak about their works and share some of their writing experiences.