Author to speak in chapel services
Wednesday, September 11, 2013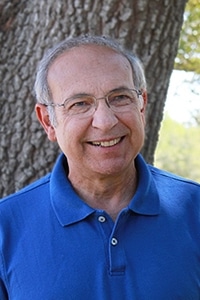 Francisco Stork, an acclaimed novelist and Boston attorney, will speak in Northwestern College's chapel service on Monday, Sept. 23, at 10:05 a.m. and Tuesday, Sept. 24, at 11:05 a.m. The event is free and open to the public.
Due to a flight delay, Stork will speak in chapel on Tuesday, Sept. 24, at 11:05 a.m. and Wednesday, Sept. 25, at 10:05 a.m.

Stork is the author of five novels, all of which follow teens during their coming of age. Stork received the Chicano/Latino Literary Prize for his first book, "The Way of the Jaguar," and was awarded the Amelia Elizabeth Walden Book Award, presented by the National Council of Teachers of English, for his fourth book, "The Last Summer of the Death Warriors."
Stork's third novel, "Marcelo in the Real World," received widespread recognition, earning the 2010 Once Upon a World Children's Book Award for Young Adults by the Simon Wiesenthal Center and Museum of Tolerance Library, the 2010 Schneider Family Book Award, a Young Adult Library Services Association 2010 Best Book for Young Adults award and the 2009 Best Young Adult Fiction award by NPR.org. It was also named the Best Book of 2009 by Kirkus, Publisher's Weekly and the School Library Journal.
"I attended a session featuring Stork at the Festival of Faith and Writing at Calvin College in 2012," said Kim Van Es, lecturer in English at Northwestern. "I was struck by Stork's humility as well as his respect for his readers and his characters. His experience as an attorney often adds interesting legal dimensions to his novels, and his personal story is inspiring. I know our students will appreciate their encounter with him."
Born in Monterrey, Mexico, and brought to the United States as a child, Stork studied Latin American literature at Harvard before completing a law degree at Columbia University. He works as an attorney for an affordable-housing agency in Massachusetts.
In additional to his chapel talks, Stork will also read from a selection of his work during a Deep Song Reading Series presentation in the Te Paske Gallery on Sept. 23 at 7 p.m. The Deep Song Reading Series is hosted by Northwestern's English department for the purpose of allowing students and community members the opportunity to listen to new and emerging authors speak about their works and share some of their experiences in writing.
Stork is appearing under the auspices of the Ronald R. Nelson Scholars and Artists in Residence Program, which seeks to inspire students with scholarship that encourages peace and justice. The program is named in honor of a history professor who taught at Northwestern from 1974 until his death in 1985. 
See article from Sojourners magazine.