Vander Molen wins O'Neill scholarship
Thursday, April 25, 2013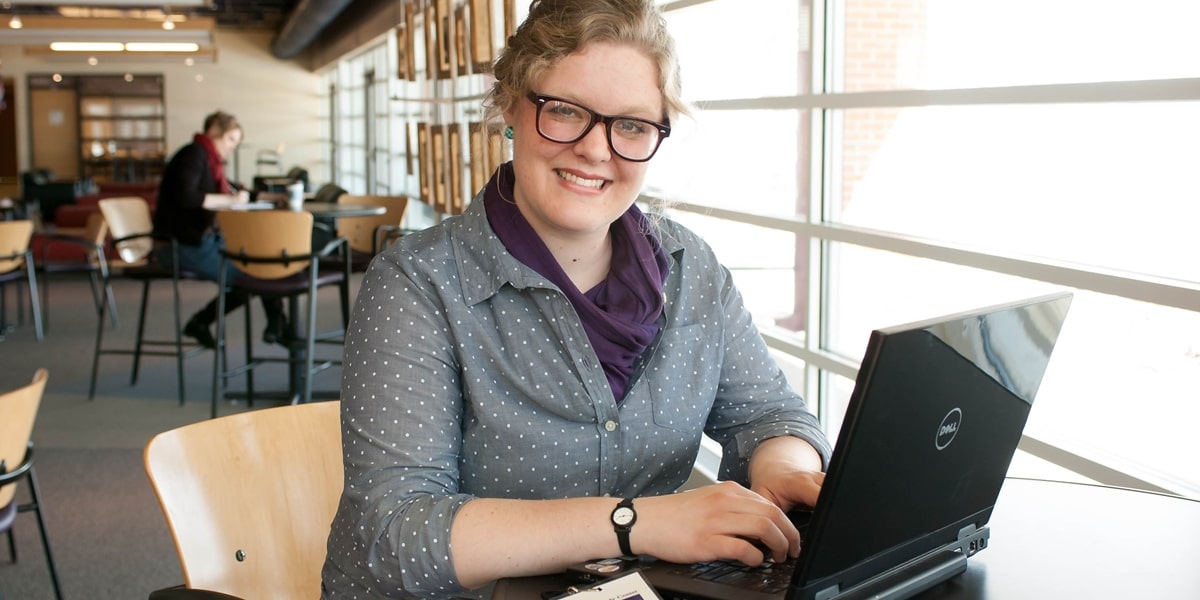 Shelby Vander Molen, a Northwestern College senior majoring in theatre and writing from Pella, Iowa, is the national winner of the Eugene O'Neill Theatre Center's National Critics Institute Scholarship.
Vander Molen was selected to receive the scholarship after placing first as a theatre review and features writer at both the regional and then national Kennedy Center American College Theatre Festivals in January and April, respectively.
The O'Neill Scholarship covers all expenses for Vander Molen to attend the Eugene O'Neill Theatre Center, Waterford, Conn., during its month-long playwriting conference this summer. While rubbing shoulders with renowned and emerging playwrights, Vander Molen will study the art of reviewing plays with leading professional newspaper and magazine critics from across the U.S.
Playwrights invited to the O'Neill conference this summer include David Auburn, who wrote "Proof," which won a Tony Award and Pulitzer Prize and was made into a feature film starring Gwyneth Paltrow and Anthony Hopkins. Auburn is currently developing "Lost Lake" for the stage.
After graduation, Vander Molen is moving to Seattle to work and write; eventually she plans to enroll in graduate school.